Welcome to the IIA Ozarks Chapter!
The Ozarks Chapter of the IIA serves Southwest Missouri. The Chapter has 115 current members, with meetings typically held in Springfield, Missouri.
Welcome to the IIA Ozarks Chapter

Fifteen internal auditors and academic professionals in Springfield and Joplin formed the Ozarks Chapter on February 23, 1989. The chapter has grown to over 100 members who serve in the industries of government, financial services, insurance, healthcare, utilities, transportation, non-profit, and many others.

Our core purpose is to serve our membership by:

Advocating for professionals in internal audit and risk management.
Providing training on emerging topics that are immediately relevant to our membership.
Providing opportunities for our membership to network with internal auditing professionals.
Promoting the profession of internal auditing to students at area colleges and universities.
Supporting the IIA Research Foundation.
Working with IIA Headquarters to promote the profession globally.
Building a positive financial position for the chapter through sound financial management.

Our board members and officers are all volunteers who have full-time careers and yet give graciously of their time and talents to manage the chapter. We also have an incredible team of supporting volunteers who work tirelessly to accomplish the purpose of the chapter. For all involved, volunteering with the Ozarks Chapter is a rewarding experience.

We invite you to join us for another incredible year as we endeavor to make the Ozarks Chapter the professional organization of choice for internal auditing and risk management professionals.

Chapter Officers

Krystal Kauffman, President

Guaranty Bank

Monte Davault, President-elect

Mercy Health

Linden Ballard, Treasurer

Jack Henry & Associates

Kari Wooderson, Secretary

Central Bancompany, Inc.

As I write my first president's message, I can't help but reflect on what an unusual time this is for each of us regardless of where we live or work. Our lives have been turned upside down - we've been challenged to learn how to work productively from home, many with kids and spouses occupying the same spaces, and we've adapted to an ever-changing environment, donning face masks at work or in public, plus so much more. There are so many changes to our world right now and our role as internal auditors is no different. My hope is that we are all learning to adapt both personally and professionally.

As we continue to try and bring virtual training opportunities to the chapter, we will be working with each of our presenters or the chapter facilitating the training and the various platforms they use. If your organization has strict security requirements, please reach out to us! We can share the platform being used by our upcoming presenters to give you the opportunity to work with your Information Technology Department to move towards approval to allow the webinar platform into your network to join our events. If you have recommendations for virtual speakers, please let us know by sending an email to

chapter232@iiachapters.org

Self-care has always been important, but in tough times such as the present, self-care is even more important. On that note, I'd like to share with you something I recently received in a Springfield Business Journal "Be Well for Business" email, presented by Burrell Behavioral Health in Springfield, Mo.

Daily Acronym to Practice Self-Care

Remember to L.A.U.G.H. Use this acronym daily to help you practice self-care.

Limit exposure to negativity (news, social media, people)
Anchor (adapting and/or developing rituals and routines for structure in our days)
Unite (Do not let physical distance lead to social and emotional isolation)
Grace (extend grace to yourself and others, we are all doing the best that we can)
Health (daily practices to support physical, emotional and relational health)

For us to thrive personally and professionally, we must take care of ourselves. Always remember to L.A.U.G.H.!

Lastly, I am very thankful for the leadership shown by the 2019-2020 Ozarks IIA Chapter Officers, Board Members and Committee Members. I look forward to serving as the president of the IIA Ozarks Chapter for the 2020-2021 fiscal year. Stay safe and be well!

Krystal Kauffman

President

Institute of Internal Auditors, Ozarks Chapter
Interested in becoming a member?
Membership means access to our standards, guidance, networking, opportunities, and savings on world-class training.
Become a Member
Interested in becoming certified?
Earning a professional credential is essential to strengthening your knowledge base and be distinguished from your peers.
Become Certified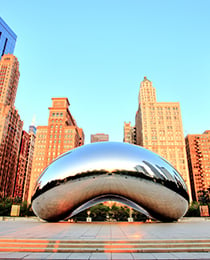 The IIA's 2022 International Conference Chicago
The IIA's International Conference is the premier training and networking event for internal audit professionals worldwide. The IIA is preparing a world-class program focused on delivering topical and forward-thinking presentations to our in-person and virtual audience.
Learn more