Welcome to the IIA Dayton Chapter!
The Dayton Chapter of the Institute of Internal Auditors (IIA) serves the Dayton, Ohio area. The Chapter has over 60 members.
Welcome to the IIA Dayton Chapter

The Dayton Chapter is The IIA's 6th affiliate and serves the Greater Dayton and Miami Valley area. Meetings are typically held the third Thursday of every month at various locations in the Dayton, OH area. We offer local training, education, and networking via our meetings and events. Join us for lunch/dinner, or better yet, join us for good. You will definitely benefit from belonging!

Chapter Officers

Jennifer Ogden

Vice President

Ashley Reames

Membership Officer

Michael Garland, Senior Consultant

Academic Relations Chairperson, Clark Schaefer Consulting

Jim Davis

VP, Communications
Interested in becoming a member?
Membership means access to our standards, guidance, networking, opportunities, and savings on world-class training.
Become a Member
Interested in becoming certified?
Earning a professional credential is essential to strengthening your knowledge base and be distinguished from your peers.
Become Certified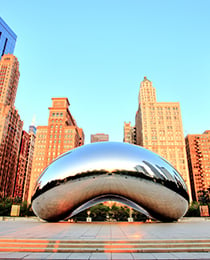 The IIA's 2022 International Conference Chicago
The IIA's International Conference is the premier training and networking event for internal audit professionals worldwide. The IIA is preparing a world-class program focused on delivering topical and forward-thinking presentations to our in-person and virtual audience.
Learn more