COSO Internal Control - Integrated Framework: Turning Principles Into Positive Action
Larry Rittenberg, PhD, CIA, Chair Emeritus, COSO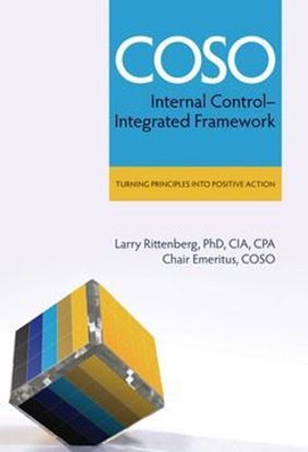 COSO Internal Control - Integrated Framework: Turning Principles Into Positive Action
The update of its Internal Control – Integrated Framework, by the Committee of Sponsoring Organizations of the Treadway Commission (COSO) has organizations around the world seeking to understand and implement the changes.
This is your guide to understanding, communicating and implanting the update!
Larry Rittenberg, COSO's chair emeritus, provides a high-level overview that will help internal auditors in all industries to quickly identify the implications for their organizations.
Authored by PwC under the direction of the COSO Board, the updated Framework is expected to help organizations:
Design and implement internal control in light of many changes in business and operating environments since the issuance of the original Framework.

Broaden the application of internal control in addressing operations and reporting objectives.

Clarify the requirements for determining what constitutes effective internal control.