Format: Online
Sponsored by:

NOTE: Your registration confirmation email will come from The IIA. All subsequent emails containing log-in access will come from the webinar presentation provider: do_not_reply@on24event.com. You may want to add this address to your system's "safe" list. Otherwise, it may go to a spam folder. Three log-in/access emails are sent: 5 days prior, 1 day prior, and 2 hours prior to the start of the webinar.
Internal audit is in need of new innovation. The businesses we serve have changed radically — and are still changing. That means we need to change too. We're proposing a totally new way of doing IA, which we believe will become the way of the future in as few as 3 years. On this webinar, you'll discover the 4 "Pillars of the Future" that have transformed our IA business — and what you need to do in order to be a frontrunner in the new age of IA.
Date: November 2, 2022
Time: 3:30-4:30 PM ET
Registration closes at 11:59 PM ET on November 1, 2022.
SPEAKERS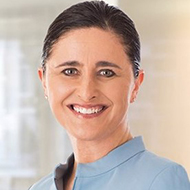 Dawnella Johnson, Chair of the Board of Directors; Partner; Global Internal Audit Leader, Crowe LLP
Awarded 2022 Most Powerful Women in Accounting by the AICPA and CPA Practice Advisor
Dawnella Johnson is a driving force creating a culture of excellence, innovation, and inclusion. She has helped develop the technologies and solutions that empower organizations to be more productive and profitable.
One of the top leaders in the accounting profession, Dawnella Johnson's leadership has had a demonstrable effect upon the accomplishments of her organization. A mentor, sponsor, and a role model, Dawnella Johnson encourages those around her to thrive and flourish.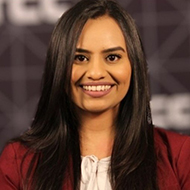 Amreen Bhanwadia, Consulting – Manager; Crowe LLP
Amreen is a manager within the Business & Technology Risk team within Crowe's Life Sciences consulting practice providing client with more confidence in managing their IT compliance and operational risks. Her primary focus thus far has been on IT audits helping companies in various size to improve their process in various IT areas such as change management, SOC report assessment, user access, IT operations and IT infrastructure.
Whether it is through client projects or speaking engagements, Amreen is passionate about empowering others to help find best solutions that will help meet the business objectives in an effective and efficient manner.