Format:
Sponsored by: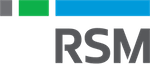 NOTE: Your registration confirmation email will come from The IIA. All subsequent emails containing log-in access will come from the webinar presentation provider: do_not_reply@on24event.com. You may want to add this address to your system's "safe" list. Otherwise, it may go to a spam folder. Three log-in/access emails are sent: 5 days prior, 1 day prior, and 2 hours prior to the start of the webinar.
Internal audit and the CAE's role falls primarily within two categories – detecting cybersecurity lapses and control issues, and preventing major cyber threats and risks through regular audits and recommendations. These objectives must be fulfilled not in isolation, but in continuous collaboration with the IT and Cybersecurity functions.
Date: October 26, 2022
Time: 12:00-1:00 PM ET
Executive Members, please sign in to register. Once signed in, scroll to the bottom of the page and select the "Add to Cart" button. There is no cost to register.
This Webinar is an exclusive benefit only available to Executive Members. Executive Membership provides access to essential relationships, professional development, and tailored resources for today's leaders.
To learn more about Executive Membership please visit, Executive (theiia.org).
SPEAKER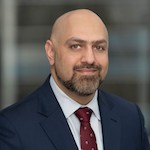 Tauseef Ghazi
Partner, National Leader of Security and Privacy

Tauseef Ghazi is the national leader of security and privacy for RSM US LLP. With more than 15 years of infrastructure security, system implementation and application security review experience, he leads board, executive and audit committee-level discussions around complex security issues and educates stakeholders on the business risks organizations face. His deep technical and hands-on experience includes security program implementation, cyber maturity assessment, network architecture assessments, vulnerability assessments, security policy design and enforcement, firewall deployment and disaster recovery, and business continuity solutions. Based in Houston, Ghazi spent much of his career working with the energy and oil and gas industries. He has experience safeguarding critical infrastructure related to industrial cyber for Fortune 10 gas and utility companies.