Format:
NOTE: Your registration confirmation email will come from The IIA. All subsequent emails containing log-in access will come from the webinar presentation provider: do_not_reply@on24event.com. You may want to add this address to your system's "safe" list. Otherwise, it may go to a spam folder. Three log-in/access emails are sent: 5 days prior, 1 day prior, and 2 hours prior to the start of the webinar.
Corporate compliance and data ethics cover not only what's required but also encompass behavior, specifically what is right and wrong, and can include how data is handled, recorded, curated, processed, disseminated, shared, and used. Data ethics is important for companies, agencies and individuals as data contains some of the most private and valuable information. In Europe the GDPR establishes data ethics in shared information. In the US, companies like Bloomberg and others have started the discussion on guidelines for ethical data sharing.
This Webinar is an exclusive benefit only available to Executive Members. Executive Membership provides access to essential relationships, professional development, and tailored resources for today's leaders.
To learn more about Executive Membership please visit, Executive (theiia.org)
DATE: December 21, 2022
TIME: 1:00 PM-2:00 PM ET
Registration closes at 11:59 PM ET on December 20, 2022.
SPEAKER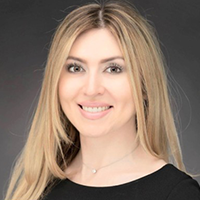 Tahmina Day,
Governance, Risk, and Compliance Leader
Tahmina Day has over 18 years of experience in the financial services industry. For over 11 years, Ms. Day served as a Corporate Governance Officer of the International Finance Corporation (IFC, a member of the World Bank Group)'s ESG Group. In that role, she was the team leader and key expert in corporate governance, risk management, and internal control, providing advisory services to over 20 IFC investment portfolio companies. This resulted in the client companies generating over $250 million dollars in investment. Ms. Day helped IFC client companies to establish Enterprise Risk Management (ERM) practices, governance structure, and internal control systems based on Corporate Governance Principles, COSO Frameworks, ISO, ESG frameworks, and SOX requirements.
Recently, Ms. Day served as a risk and compliance senior manager at CIT Group, Inc., and Fannie Mae. At her current role as a Vice President of ERM at Seacoast Bank, she is responsible for developing and implementing all aspects of the ERM program. Ms. Day holds an MBA degree from the Darden School of Business at the University of Virginia. In recognition of her expertise and contribution to corporate governance development, she received the Rising Star of Corporate Governance Award from the Columbia University School of Law.