Format: Online
Sponsored by:
NOTE: Your registration confirmation email will come from The IIA. All subsequent emails containing log-in access will come from the webinar presentation provider: do_not_reply@on24event.com. You may want to add this address to your system's "safe" list. Otherwise, it may go to a spam folder. Two log-in/access emails are sent: 1 day prior and 2 hours prior to the start of the webinar.
As ESG takes a more prominent position in our society, the impact on organizations and the accompanying pressure for positive ESG results is increasing. This increase in pressure can lead organizations to "stretch the truth" or outright misrepresent their organization's performance related to ESG metrics.
Most auditors are familiar with the fraud triangle, but many haven't considered how it applies to greenwashing and how greenwashing risks could be factored into their anti-fraud program.
Join our panelists as they unpack common "greenwashing" (misleading or erroneous ESG reporting) practices, the pressures that influence organizations to engage in those practices, actions internal auditors can take to assess these risks for their organizations, and what steps management can take to mitigate those risks.
DATE: December 12, 2023
TIME: 2:00 PM-3:00 PM ET
Registration closes at 11:59 PM ET on December 11, 2023.
Keep scrolling to register.
---
SPEAKERS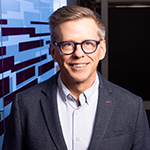 Gerry Zack
CCEP, CFE, CIA, CPA
Since 2018, Gerry Zack, CCEP, CFE has served as the CEO of Society of Corporate Compliance and Ethics & Health Care Compliance Association (SCCE & HCCA), a professional association devoted to the compliance and ethics profession. He leads the global strategy and activities of SCCE & HCCA and its 19,000 members across 100 countries. Gerry has more than 30 years of experience providing preventive, detective, and investigative services involving fraud, corruption, and compliance matters. He has worked in more than 25 countries with businesses of all sizes and in many industries, as well as with nonprofit and nongovernmental organizations, and government agencies. Prior to joining SCCE & HCCA, Gerry held positions with global accounting and consulting firms and founded his own forensic investigations and advisory firm. He also was chief compliance officer for an international scientific society and served as global chair of the Board of Regents of the Association of Certified Fraud Examiners (ACFE). For 12 years Gerry served on the ACFE faculty, teaching numerous courses.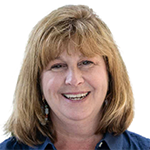 Nancy Jordan
CIA, Chief Audit Executive
Nancy is a highly accomplished and visionary Internal Audit and Risk Management Executive with extensive experience in internal controls, risk management, compliance, data-driven audit techniques, and strategic planning. She has spoken at several conferences, webinars and a podcast related to an internal auditor's role in ESG. Her career has taken her from the utilities industry to PricewaterhouseCoopers ('PwC') and then back to roles at public companies including BHP and Cornerstone Building Brands, where she was responsible for internal audit and control activities. At PwC, Nancy led internal audit co-sourcing and outsourcing engagements; assisted companies with Sarbanes-Oxley compliance; managed large, complex projects; co-authored the annual PwC Internal Audit State of the Profession for 2009 and 2010 and helped develop the approach for the initial PwC Sarbanes Oxley Management Guide in 2002. Nancy received her dual B.S. Degrees from Centenary College and a Graduate Certificate of Leadership from Rice University. She is an avid golfer and is married to her husband Bill and is the proud owner of two Basset Hounds named Lois Lane and Clark Kent.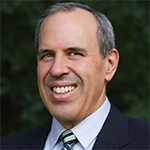 Grant Ostler, CIA, CPA is an Industry Principal at Workiva and has more than 35 years of experience primarily in the disciplines of auditing, enterprise risk management, and process improvement. He served as Chief Audit Executive for almost two decades for entities ranging from Fortune 500 companies to pre-IPO companies including building internal audit functions from scratch and leading the implementation of SOX 404 compliance programs for three companies.
Mr. Ostler is an active member of the Twin Cities Chapter of the IIA where he currently serves as the Chair of the CAE Committee and has held numerous leadership positions including Chapter President over the past two decades.
Mr. Ostler is a frequent presenter for the IIA including sessions at the following IIA conferences:
General Audit Management (GAM)
IIA International
IIA / ISACA GRC
IIA Cybersecurity
IIA Ignite
IIA ESG
Numerous presentations to IIA Chapters