Format: Online
Sponsored By:

NOTE: Your registration confirmation email will come from The IIA. All subsequent emails containing log-in access will come from the webinar presentation provider:do_not_reply@on24event.com. You may want to add this address to your system's "safe" list. Otherwise, it may go to a spam folder. Three log-in/access emails are sent: 1 day prior, and 2 hours prior to the start of the webinar.
In this impactful examination of today's dynamic digital risk landscape, notes risk management expert John A. Wheeler will discuss the latest research, key trends in internal audit and digital risk, and the unique challenges and opportunities facing audit teams in today's interconnected world. Attendees will gain insights from AuditBoard's 2023 Digital Risk Report and learn how IRM technology and a "connected risk" approach can help provide visibility and understanding of digital risks.
DATE: October 5, 2023
TIME: 2:00 PM-3:00 PM ET
Member Price: $0
Non Member Price: $59
Registration closes at 11:59 PM ET on October 5, 2023.
---
SPEAKER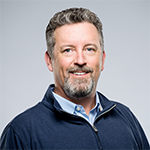 John A. Wheeler is the Senior Advisor, Risk and Technology for AuditBoard, and the founder and CEO of Wheelhouse Advisors, a global risk management strategy and technology advisory firm. Mr. Wheeler is a recognized expert, frequent speaker, and author on the effective use of risk management practices and technology in large and midsize businesses. His major areas of specialty include enterprise/operational risk management, integrated risk management (IRM) technology, executive leadership, and corporate governance. He has 33+ years of professional experience in a variety of roles spanning executive management, finance, risk management, audit, and IT.