Format:
NOTE: Your registration confirmation email will come from The IIA. All subsequent emails containing log-in access will come from the webinar presentation provider: do_not_reply@on24event.com. You may want to add this address to your system's "safe" list. Otherwise, it may go to a spam folder. Three log-in/access emails are sent: 5 days prior, 1 day prior, and 2 hours prior to the start of the webinar.
Through its key role as assurance provider, internal audit is favorably positioned to help management as well as the Board identify key risks related to cloud usage. Join us to learn more on how to effectively audit organizational Cloud computing and manage risk.
November 08, 2022: 2:00 PM - 3:30 PM ET.
Executive Member CAEs Only : $0 USD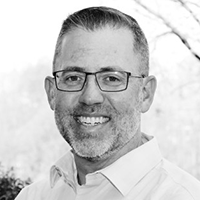 Gary Eldridge is an expert in using quantitative risk management to drive change, prioritize IT expenditures, tactically mature security programs, and enhance GRC programs for Fortune 100 organizations. He has led organizational program management, overseeing multimillion-dollar engagements to harden risk and security controls to comply with regulatory requirements for HIPAA, NYDFS, CCPA, GDPR, and PCI DSS. Eldridge has also recruited and mentored staff to build best-in-class risk assessment and measurement programs and board-level decision metrics. He holds multiple industry security certifications such as CISA, CISM, CDPSE, CFE, and Open FAIR.
Executive Members, please sign in to register. Once signed in, scroll to the bottom of the page and select the "Add to Cart" button. There is no cost to register.
This Webinar is an exclusive benefit only available to Executive Members. Executive Membership provides access to essential relationships, professional development, and tailored resources for today's leaders.
To learn more about Executive Membership please visit, Executive (theiia.org).