Format:
NOTE: Your registration confirmation email will come from The IIA. All subsequent emails containing log-in access will come from the webinar presentation provider: do_not_reply@on24event.com. You may want to add this address to your system's "safe" list. Otherwise, it may go to a spam folder. Three log-in/access emails are sent: 5 days prior, 1 day prior, and 2 hours prior to the start of the webinar.
The Public Company Accounting Oversight Board (PCAOB) announced on June 30th that they will pay increased attention on continued areas of deficiencies during this year's inspections. These deficiencies include: widespread disruptions in supply chains and other continued negative effects of the Covid-19 pandemic, increased volatility in financial and commodity markets because of fluctuations in interest rates and inflationary trends, and increased staff turnover. The PCAOB will also scrutinize audits involving initial public offerings and mergers and acquisitions (i.e., SPACs) for fraud risks and potential independence violations.
Date: November 3, 2022
Time: 12:00-1:00 PM ET
Registration closes at 11:59 PM ET on November 2, 2022.
SPEAKER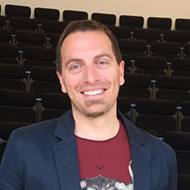 Ronnie Damonte, Internal Audit Senior Manager, UPM - The Biofore Company
Ronnie Damonte creates and manages efficient compliance organizations blending the best minds to clarify core risks.
Over 16 years he led several security and compliance organizations, demonstrating repeatedly the ability to:
Build great remote, virtual and on-site teams.
Create, simplify and manage assurance and security processes.
Be compliant, while listening to business needs
Experience from Finance and IT enables Ronnie Damonte to translate challenges into clear and understandable actions for top management or audit committees.
Professional skills: Internal & IT Audit | Compliance | Presentation Skills | Remote Leadership | Team development | Information Security | Internal Controls | Change Management | Risk Management | Privacy | Quality Assurance | Access and Authorization