Format: Online
NOTE: Your registration confirmation email will come from The IIA. All subsequent emails containing log-in access will come from the webinar presentation provider: do_not_reply@on24event.com. You may want to add this address to your system's "safe" list. Otherwise, it may go to a spam folder. Three log-in/access emails are sent: 5 days prior, 1 day prior, and 2 hours prior to the start of the webinar.
The Securities and Exchange Commission (SEC) has generated new human capital disclosure rules triggering a new layer of significant liability risks for publicly traded companies. These disclosure requirements create enhanced transparency and apply to all public companies with periodic disclosure requirements.
Date: December 1, 2022
Time: 12:00-1:00 PM ET
Registration closes at 11:59 AM ET on November 30, 2022.
SPEAKER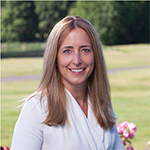 Carrie Casciani
SVP, General Auditor and Chief Risk Officer at Cigna and Retired KPMG Partner
Carrie developed and executed audit approach to Cigna's Environmental, Social and Corporate Governance (ESG) strategy, internal and public reporting. She actively works with Cigna's Chief Information Security Officer and Chief Privacy Officer on assessing and addressing Cyber Security related risks.
Retired Partner with a demonstrated history of being a leader in the financial services industry. Strong professional skills in Health Insurance, Banking, Accounting, P&C Insurance, and SOX 404Currently leading and driving meaningful change to Cigna's Global Internal Audit and Enterprise Risk Management functions by providing timely and relevant insights regarding risks and opportunities facing Cigna Actively work with Cigna's Chief Information Security Officer and Chief Privacy Officer on assessing and addressing Cyber Security related risks Developed and executed audit approach to Cigna's Environmental, Social and Corporate Governance (ESG) strategy, internal and public reporting Since joining Cigna as the leader of Corporate Audit have meaningfully increased NPS by putting people at the center of how we execute our responsibilities Retired Partner with a demonstrated history of being a leader in the financial services industry. Strong professional skills in Health Insurance, Banking, Accounting, P&C Insurance, and SOX 404