Internal Audit Foundation
Internal Audit…Timely. Relevant. Insightful.
Internal Audit Foundation
As an internal audit professional, you face rapid organizational and digital changes every day. What is the best way for you to stay on top of the latest information and trends relating to your field?
For more than four decades, the Internal Audit Foundation has been orchestrating the evolution of the profession — exploring current issues and future trends, and providing the research and educational tools to help you stay competitive and competent. The Foundation exists to help audit practitioners experience continuous growth in their careers and to propel them to become respected and trusted advisors and thought leaders in the industry.
Learn more about the Foundation and how you can play an instrumental role in the future of the internal audit profession.
---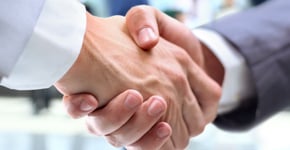 Support the Foundation
As a not-for-profit foundation solely supported by donations, the Internal Audit Foundation relies on contributions to fulfill its mission – to promote and advance the value of the internal audit profession globally.

Join us as we prepare for the future. You have a rewarding opportunity to invest in the future of the profession by sharing your knowledge, expertise and financial resources with the Foundation.

We also invite you to learn about and become one of our individual giving partners to help further our mission and demonstrate your commitment to the profession.