Explores social media strategy, governance, and auditing.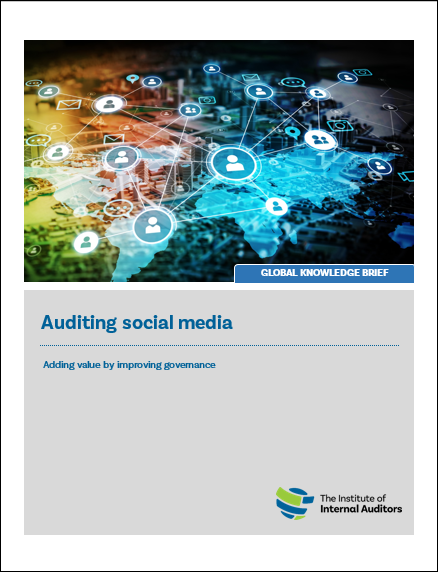 Social media: A business imperative
The business benefits of social media are undeniable considering nearly half of the global population is actively online. Tichaona Zororo's "Auditing & Governance of Social Media" presentation at The IIA International Conference in California addressed how organizations and prominent individuals can use social media to tap into billions of potential customers and followers. But, leveraging this 21st century megaphone takes planning as well as an understanding of how social media works.
While social media is popular for personal use, it is also a potentially powerful marketing tool for organizations of every size and variety. With few exceptions, organizations have at least some degree of social media presence, either because they created it or someone else has done it for them through reputation, posts, or fake profiles. The key question isn't if a company has a social media presence, but rather what strategy is in place to govern and manage it?
Being part of an ever-expanding virtual community presents many benefits to an organization because it can create a more intimate relationship with stakeholders and clients alike. Utilizing social media as a business tool overall allows organizations to stay connected to clients, consumers, competitors, and even potential new employees. But to best use these benefits, organizations should develop a social media strategy that is enterprise-wide. It should encompass everything from the company's core objectives to how the company handles the unexpected through crisis management.