Format: Online
NOTE: Your registration confirmation email will come from The IIA. All subsequent emails containing log-in access will come from the webinar presentation provider: do_not_reply@on24event.com. You may want to add this address to your system's "safe" list. Otherwise, it may go to a spam folder. Three log-in/access emails are sent: 5 days prior, 1 day prior, and 2 hours prior to the start of the webinar.
Three years of pandemic and global macroeconomic disruption has shifted how internal audit talent retention strategies are executed. Currently there is a much greater emphasis on dispersed workforces, agile workplace cultures, and in some cases even remote auditing. For many organizations these trends have impacted talent recruitment and retention across the entire organization, especially in areas of employee engagement and upskilling. As a result, this has triggered greater emphasis on finding improved employee engagement tactics through learning and cross-training opportunities along with permanent changes in the way long-term strategic planning for internal audit and organizational talent retention must be approached.
Online: Wednesday, April 5, 2023 9:00-10:00 AM ET
Registration closes at 11:59 PM ET on April 4, 2023
Keep scrolling to register.
---
SPEAKERS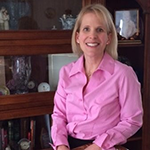 Debra Chiericoni
Internal Audit Operations Director of American Family Insurance
Risk and Control Professional, Auditor and Consultant
Debra is an Internal Audit leader who challenges herself and others to envision the future of delivering independent and objective assurance. She has 15+ years of experience with proven results of internal auditing.
---

John Sidwell
Vice President Internal Audit and Risk Management at Infinera
INTERNAL AUDIT & RISK MANAGEMENT EXECUTIVE – CPA, CIA, CRMA
John is an influential, seasoned thought leader in internal audit with experience in multiple disciplines and global environments. His accomplishments span creating departments from scratch, redesigning strategy, and transforming entire internal audit functions to meet Board objectives.Adding value to shareholders through change and people / process improvement is his greatest aim. He enjoys environments marked by continuous improvement in audit, risk management, process, and governance.
As a leader, John is collaborative and hands-on when needed while maintaining a high-level strategic view. He cultivates positive relationships and believes that success is based on the strength of the team. He builds and leads global teams to execute strategic missions within tight schedules.
John elevates internal audit departments to include robust risk management programs, strategic roadmaps, ethics, and integrity programs on a global scale. Known for his ability to listen to the business and align internal audit with corporate goals, He drives projects that enable major turnarounds and maximize management performance.
---

Serhat Khan
CAE and Vice President at McDermott International
Serhat is a CAE with 20+ years of Internal Audit, Internal Controls (SOX) and Compliance experience, leading audit departments for Fortune 500 companies in USA, Europe and the Middle East. Setup audit functions globally from scratch, drove digital transformation of audit methodology, and established best practices to be able to audit more effectively.
---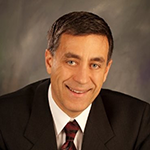 Tom Taylor
Chief Risk Officer at Mutual of Enumclaw Insurance
Tom is the Chief Risk Officer at Mutual of Enumclaw Insurance where he oversees Internal Audit, Enterprise Risk Management, Business Resilience, Records Information Management, Corporate Compliance, Cybersecurity Council, Anti-Fraud Program.
---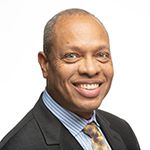 Dr. Hernan Murdock, CIA, CRMA
Chief Risk Officer at VP Audit Content
Dr. Hernan Murdock, CIA, CRMA is VP - Audit Content at ACI Learning where he supports the development of the organization's training business, the implementation of strategic initiatives to expand into new subjects, markets, and training modalities facilitating updates to the curricula and course delivery.
He is the author of the books Auditor Essentials: 100 Concepts, Tools and Techniques for Success, Operational Auditing: Principles and Techniques for a Changing World, 10 Key Techniques to Improve Team Productivity, and Using Surveys in Internal Audits. He has also written articles and book chapters on international business, internal audit, whistleblowing programs, fraud, deception, mentoring programs and behavioral profiling.
Dr. Murdock has conducted training sessions, delivered invited talks and conference presentations at internal audit, academic and government functions in the United States, Latin America, Europe, the Middle East, and Africa.