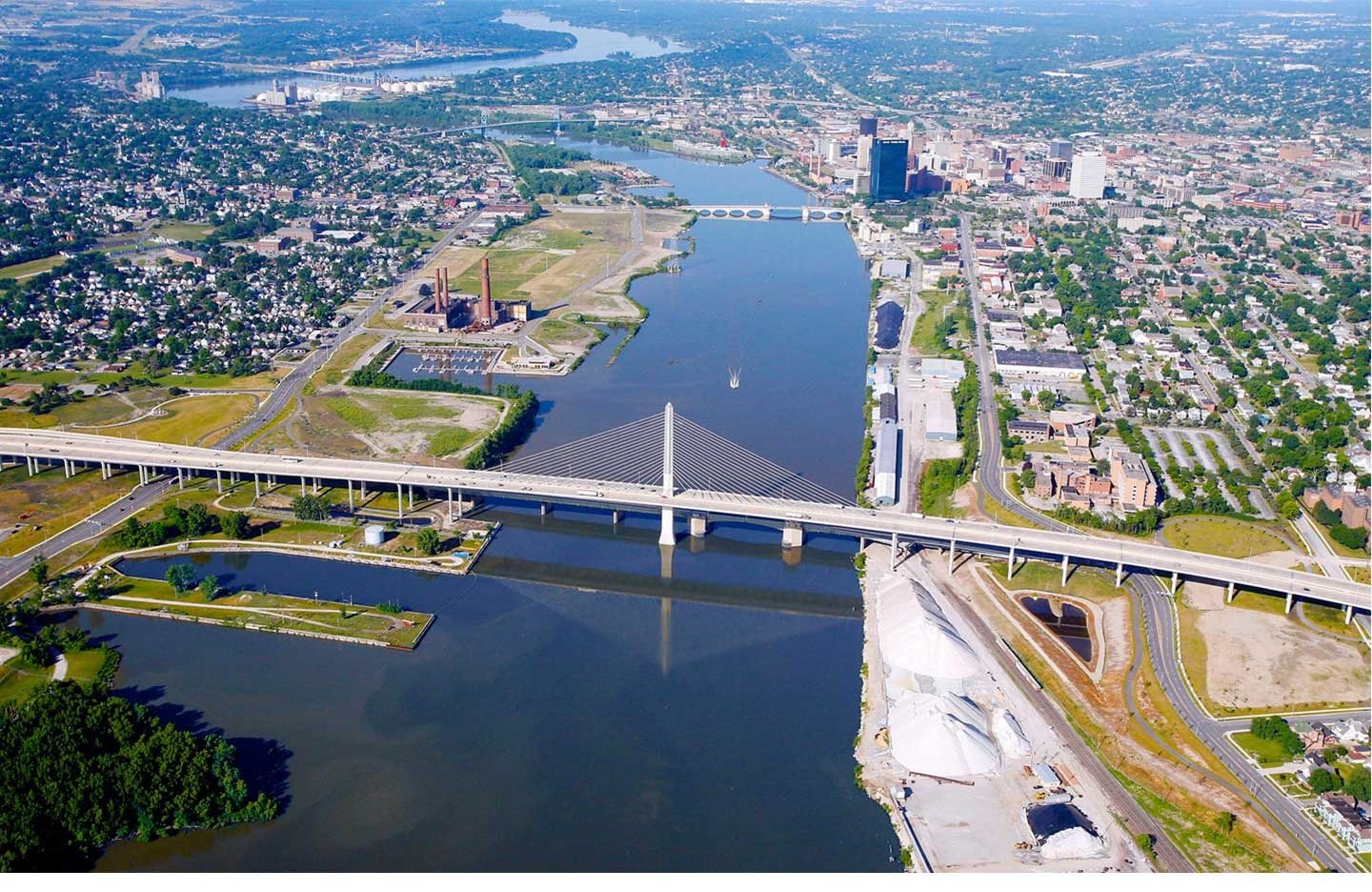 Welcome to the IIA Northwest Ohio Chapter!
The Northwest Ohio Chapter of the Institute of Internal Auditors (IIA) serves Northwest Ohio and Southeast Michigan. The Chapter has over 85 active members.
The Northwest Ohio Chapter of The IIA is part of the Central District serving the Northwest Ohio region representing the area's Fortune 500/1000 companies, top employers, and largest educational universities. We offer local training, education, and networking opportunities for audit functions through Chapter Meetings, Risk Summits, and CAE Roundtables. Become a member of our Chapter and join us for a Chapter event on the hot topics facing the IA industry today! If you're interested or have any questions, please e-mail us at chapter507@iiachapters.org.
Welcome to the IIA Chapter

After a brief hiatus, the Northwest Ohio Chapter of the IIA was re-established in 2013 and has been holding regular meetings and growing ever since. The mission of The Institute of Internal Auditors is to provide dynamic leadership for the global profession of internal auditing. We strive to bring our Chapter members a resource by which they can receive training, education and networking with a focus on furthering the promotion and enhancement of the Internal Audit profession. If you would like to become a member, learn more, or join the leadership team of The IIA Northwest Ohio Chapter, please contact us at chapter507@iiachapters.org.

Members enjoy benefits offered by the North American Service Center including local, national, and global professional networking; world-class training; certification; standards and guidance; research; executive development; career opportunities; and more. IIA members throughout North America enjoy free members-only webinars and member savings on national conferences such as the General Audit Management (GAM) and All Star Conferences.

We also encourage and welcome student membership to our IIA Northwest Ohio Chapter - starting August 1, 2022 IIA Student Membership will be free of charge for eligible students. Eligibility has also expanded to include part-time students actively enrolled in a minimum of 6 credits. Although student membership is free, each student will need to complete the application here: https://myiia.theiia.org/Student/Index

IIA Northwest Ohio Chapter Annual Summary 2022-2023

2023 - 2024 Board Members

Cody Mohler

President-Elect

Sarah Burkstrand

Membership Officer

David Cutri

Secretary & Certification Officer

Matt Hoverman

Programming Officer

Scott Wintringham

Past President

Carley Martin

Student Board Member

Matthew Forsthoefel

Student Board Member

Welcome to The Institute of Internal Auditors Northwest Ohio Chapter! We enjoy a diverse group of internal audit professionals, consulting practitioners and education/student members from across the Toledo region that together are on a mission to advance our skills, knowledge and careers.

Partnering with the Northwest Ohio Chapter offers immediate access to exclusive resources and up-to-the-minute information on current issues, professional standards, certification, research and education. Our chapter members also enjoy vast information-sharing and networking opportunities at Chapter Meetings, Risk Summits, and CAE Roundtables. With representation from the Toledo region's Fortune 500 and Fortune 1000 companies, the area's top employers, and its largest educational universities, you are in great company with the Northwest Ohio Chapter members.

We welcome you to take some time to learn about us and review some of the opportunities our Chapter provides:

Local Training and Events– Come join us at our upcoming training and events. The IIA offers numerous benefits for members:

Chapter Meetings: The Northwest Ohio Chapter holds quarterly meetings, offering a range of subjects and opportunity to earn CPEs. We do our best to listen to our members through an annual survey on how we can better serve you. Be on the lookout for emails from the Chapter inviting you to our upcoming meetings!
Vision University: Members-only rates on conferences, seminars, and executive development through Vision University, which can save you hundreds of dollars.
FREE Webinars: Exclusive monthly Members-only Webinars are part of your core membership benefits and provide you with CPE units without ever leaving your desk or paying additional fees. You'll receive emails regarding these free webinars!
Specialty Studies: Members-only rates for other specialty webinars and self-study courses provide easy access to advance your knowledge from the convenience of your own desktop.

Volunteer Opportunities– Chapter members are encouraged to help out on any of our committees – whether that be Programming, Academic Relations, Membership, or Communications. If you are interested in volunteering, just email us!
Annual Security and Audit Conference – each spring we partner with the local chapter of ISACA to provide a full day of training, CPEs, and food at a low cost to members. In addition in the fall we offer a "CPE Day" focused on various internal audit topics including Ethics for another opportunity to fulfill CPE requirements at a low cost to members.
Job Postings - On a job hunt? Or looking to hire? Browse through our career center for opportunities to launch your career or match a candidate to your job opening. View Careers.
Certification Training- Demonstrate your core internal audit skills and knowledge by preparing for your CIA Certification. Or, if you're interested in another of the IIA's certifications, let us know, and we will support you!

Sincerely,
Beth Skillman, CRMA
IIA Northwest Ohio Chapter President

IIA NWO Chapter Scholarship

As part of our academic outreach and student engagement efforts, we're pleased to announce a scholarship opportunity for current college students. The IIA NWO Chapter provides individual scholarship awards to student members, raised through IIA chapter donations. This program is to help student members in the Northwest Ohio region help prepare and offset college expenses, furthering their careers in the Internal Audit profession, in alignment with the IIA strategic objectives.

We are currently accepting applications for the Fall semester.

​If you're interested or have any questions, please e-mail us at chapter507@iiachapters.org.

IIA Academic Scholarship Overview

$1000 per year and paid by IIA to the recipient
One year commitment

Criteria

Student must be pursuing a Bachelor's or Master's degree in Accounting or Information Systems and must have at least sophomore standing
Minimum 3.25 (out of 4.0) Grade Point Average (GPA) required
Scholarship will be granted without regard to race, color, creed, religion, sexual orientation, disability, or national origin
International students are welcome to apply
Applicants must provide a certified copy of their transcript
$1000 scholarship must be used for qualified educational expenses

Responsibilities

Student IIA Northwest Ohio Board member
Attend 75% of board meetings and chapter events
Conduct on campus advertising for IIA and chapter events
Coordinate with faculty and professors at their respective school, with emphasis on Toledo and/or BG (Information Systems and Accounting)
Support the academic relations sub-committee
Spotlight their experience for our membership newsletter​

Congratulations to our 2023-2024 Scholarship Co-Award Winners - Carley Martin & Matthew Forsthoefel!

The Chapter Achievement Program (CAP) is an achievement/recognition program for chapters that recognizes chapter activities that align with the North American Strategic Plan. Achievement is earned by completion of activities in categories related to chapter health, training, advocacy, and membership.CAP Achievement Levels:

Bronze = On-time completion of Chapter Health
Silver = On-time completion of Chapter Health + additional activities
Gold = On-time completion of Chapter Health + Silver + additional activities For FY21 our chapter has achieved Gold Status.
Interested in becoming a member?
Membership means access to our standards, guidance, networking, opportunities, and savings on world-class training.
Become a Member
Interested in becoming certified?
Earning a professional credential is essential to strengthening your knowledge base and be distinguished from your peers.
Become Certified