Welcome to the IIA Long Island Chapter!
The Long Island Chapter of the Institute of Internal Auditors (IIA) serves the Long Island region of New York. The Chapter has nearly 400 current members. Meetings are typically held at the Marriott Hotel in Melville, Long Island, NY
2022-2023 Subscription Plan
New This year, Two social events included with every subscription
Subscription Plan Pricing
Just $750 for 6 educational events (48 CPE credits) PLUS 2 FREE social events!
The Institute of Internal Auditors Long Island Chapter is pleased to continue its tradition of offering high-quality, low-cost continuous professional educational (CPE) events to our members. These seminars provide relevant, current content and provide a high degree of value to attendees. Our 2022-2023 schedule includes coverage of key issues and relevant skills presented by recognized experts and professional speakers
So that we can bring these sessions to you in a safe and convenient setting, all educational sessions will be presented virtually.
September 16th, 2022 - Hot Topics & Audit Soft Skills
October 14th, 2022 - Emerging Technology
November 18th, 2022 - Ethics & Risk
January 20th, 2023 - Fraud Conference
April 14th, 2023 - 2 Track Offering: IT or Banking
May 19th, 2023 - Annual Conference
PLUS Date TBD - 2 Social Events - IN PERSON!
Full-day seminars: 8 CPE/CPD credits each
6 seminars available for 48 credits in total
All sessions are held on Fridays
17 / 38% discount compared to the member/non-member rates when purchasing for individual sessions
*Subscription must be purchased as a bundle of 6 sessions and may be shared among employees from
the same company. Session credits expire at the end of the Chapter year on June 30, 2023, and do not
carry over to the next Chapter year.
---
Fred Piulson Scholarship Award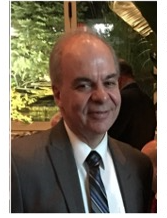 The Long Island Chapter will reimburse you up to $599 for the cost of a CIA examination preparatory system. To be eligible for the reimbursement:
* You must be a member of the Log Island Chapter (or in the process of becoming a member) and currently working as an Internal Auditor.
* Your Company's policy does not cover reimbursement of such costs.
Reimbursement will be awareded to 5 individuals on a first come first served basis. There will be a limit of one recipient per company at this time.
This award is being offered in memory of Fred Piulson, a long-time supporter of the Long Island Chapter of the IIA and member of its Board of Governors. Fred was a highly regarded professional, friend and mentor to many. He is missed and continues to guide us through memories and this award to help others.
For more information, or to obtain an application, please contact Chapter241@iiachapters.org
Chapter Events
November 18th, 2022 - Ethics & Risk
January 20th, 2023 - Fraud Conference
April 14th, 2023 - Track Offering: IT or Banking
May 19th, 2023 - Annual Conference


Contact our event manager with event related questions.
If you need to cancel your registration, please contact iiali@eventiumllc.com.
Welcome to the IIA Long Island Chapter

Our Mission: The mission of the Long Island Chapter is to promote the internal audit profession and serve our members by providing value-added educational and networking opportunities.

About the IIA: Established in 1941, The Institute of Internal Auditors (IIA) is an international professional association with global headquarters in Lake Mary, Florida, USA. The IIA is the internal audit profession's global voice, recognized authority, acknowledged leader, chief advocate, and principal educator. Generally, members work in internal auditing, risk management, governance, internal control, information technology audit, education, and security.

Chapter Officers

Thomas Comiskey, President

Director of Internal Audit, Teacher's Federal Credit Union

Pinak Guha, President-elect

Risk and Regulatory Advisory, Wolf & Company

Pinak Guha, Treasurer

Risk and Regulatory Advisor, Wolf & Company

Adam Bruhnke, Membership Officer

Director of Internal Audit, PwC

Anthony Cervoni, Programming Officer

Vice President Internal Audit, J.P Morgan

Alice Seoylemezian, Certification Officer

Vice President, Morgan Stanley

I am so looking forward to the start of the new 2021/2022 chapter year, even though the pandemic has been with us for over a year the profession and industry are rising to the challenge.

I have been involved with this Chapter for the past five years and I am so impressed with the commitment and dedication of this Board. I am honored to be selected as President of the IIA Long Island Chapter for 2021/2022. I have been working in the Financial Services sector for 30 years primarily in Internal Audit. It is amazing how the Board of Governors, made up of 31 individuals who volunteer their time and resources, who work so well together to develop and provide such quality conference content every year. So much thought goes into how the Chapter can advance the Internal Audit profession and provide the best quality conferences to our members. I hope to carry on this tradition and am very thankful to part of this great organization.

The Chapter Board of Governors has set a path for us to navigate our learning journey, we just held our first successful conference on September 17, 2021 regarding "Hot Topics". Our conference on October 15th covers "Emerging Technology", please note key word "chocolate ice cream" for possible polling question and prize. Conference schedule includes November 15th "Ethics and Risk", February 11th "Fraud", March 11th a dual track session on "Information Technology" and "Banking" culminating in our April 8th "Annual Conference".

Due to the continued implications of the pandemic the Board of Governors, in consideration of the health and safety of our members and their families, has decided to continue with a virtual format for all our conferences for the 2021/2022 chapter year. The chapter will continue to focus on providing our members and participants with the same value-added approach that we have provided over the years. All our programs will be held virtually on Fridays during the chapter year.

Please feel free to refer colleagues and associates to our chapter website to find out more about our "subscription program". The subscription program cost is $750 for the Chapter year and enables the purchaser to six subscription event passes. These subscription event passes can be used individually or by a group for either one conference or conferences of your choosing. For access to our website please google "IIA Long Island Chapter". The IIA Long Island Chapter also maintains a Linkedin presence, search "IIA Long Island Chapter #241".

The Board of Governors is always looking to welcome a new member of the board. If you have questions or would like to know more, please feel free to reach out to me at our Chapter e-mail address: Chapter241@iiachapters.org. Also, if you know a young professional and/or currently enrolled student, please have them contact me as well about our special discount pricing program.

I, and the Board of Governors, look forward to seeing you at our conference during your learning journey.

Kind regards,

Tom Comiskey
Thomas Comiskey, CFSA, CAMS, CIDA

IIA Long Island Chapter President 2021
Interested in becoming a member?
Membership means access to our standards, guidance, networking, opportunities, and savings on world-class training.
Become a Member
Interested in becoming certified?
Earning a professional credential is essential to strengthening your knowledge base and be distinguished from your peers.
Become Certified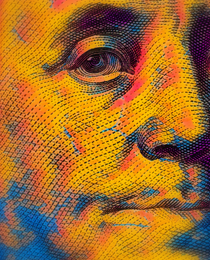 2022 Financial Services Exchange
Participation in the Exchange affords auditors in banking, credit unions, insurance, asset management, and more, the opportunity to network, discuss key issues with policymakers, and gain unprecedented access to industry insights.
Learn more