Academic Relations Resources for Students
Student Today. Gainfully Employed Tomorrow.
What does your tomorrow hold? From operations and finance to marketing and human resources, internal auditors help ensure an organization meets its goal. The global demand for internal auditors today is unprecedented and is expected to increase annually as public and private companies and government entities continue to expand their audit needs in response to corporate reforms. This is your opportunity to be ready to meet the demands of the internal audit profession.
What is an Internal Auditor?
Internal auditors review and make recommendations on every aspect of the organization to improve its effectiveness. Today, internal auditing is in high demand.
If you are not yet a member of The IIA, we invite you to learn more about the benefits of membership and how to join.
As a member of The IIA, you will:
Build your leadership skills with volunteer opportunities from the local to global levels.
Connect with a professional global network of more than 180,000 members.
Explore current job opportunities and launch your career through our Audit Career Center.
Stand out as a professional by arming yourself with the latest research publications from the Internal Audit Foundation for free.
Whether you're an active graduate student or an undecided freshman, The IIA's Academic Relations team has resources to help you navigate the profession. Students with internal audit education are being actively recruited from university campuses, especially from the schools with an Internal Auditing Education Partnership (IAEP) program in place.
Top Tips from the Young Professionals Network
Landing a position as an internal audit intern can be, at best, a significant first step toward a fulfilling career in an exciting profession.

To meet the needs of their organizations and stakeholders, today's internal auditors must possess a strong understanding of the profession's key priorities and risks.

The IIA would like to share some quick tips and articles to get your feet into the internal audit (IA) profession in the upcoming year.
Recognizing Successful Internal Auditing Education Partnership (IAEP) Program Alum
We love celebrating the success of IAEP Program alumni. If you successfully completed the IAEP Program at least two years ago and are working as an internal audit professional, we want to hear from you. You may even be featured in future global IIA or Internal Audit Foundation communications. Submit your profile summary. ​
Awards, Grants, Scholarships
The IIA and its local chapters and affiliates provide a wide range of grants, scholarships, awards with the aim of advancing internal audit as a profession.
Connect with your local chapter or affiliate to find scholarships, events, and resources in your area.
Where Can I Study to be an Internal Auditor?
IAEP program colleges and universities are schools teaching an internal auditing curriculum within a degree program (undergraduate or post-graduate) endorsed by The IIA.
Michael J. Barrett Doctoral Dissertation Grant
To encourage internal audit studies by doctoral candidates, the Internal Audit Foundation supports an ongoing Doctoral Dissertation Grant Program. This program provides funds to selected doctoral candidates interested in the field of internal auditing. The IIARF offers the Michael J. Barrett Grant as an incentive to future professors who will continue research and education in our profession.
Esther R. Sawyer Research Award
The annual Esther R. Sawyer Research Award from the Internal Audit Foundation is granted to an individual currently enrolled by September 1 in an undergraduate or graduate level program in internal auditing at an Internal Auditing Education Partnership (IAEP) university. The award is based on submission of an original manuscript on a specific topic related to modern internal auditing.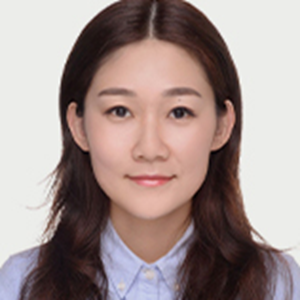 I am maximizing my technical, teaming, and project management skills, all of which are deemed critical to the success of an internal auditor.
Jennifer Yang
Seattle University