​Explains how climate actions impact organisations and explores internal audit's role.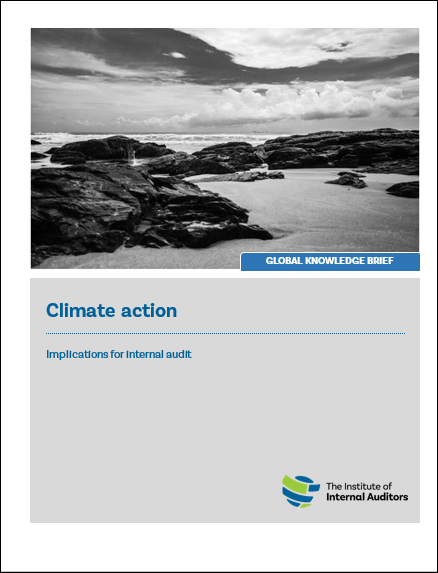 Climate Action: Implications for Internal Audit
Globally, public and private partnerships are taking action against climate change and air pollution. Internal auditors should obtain sufficient knowledge to evaluate the organization's risks and management processes related to climate change, climate actions, and sustainability. This primer is a good place to start.