​Discusses the importance of equity and related opportunities for iternal audit.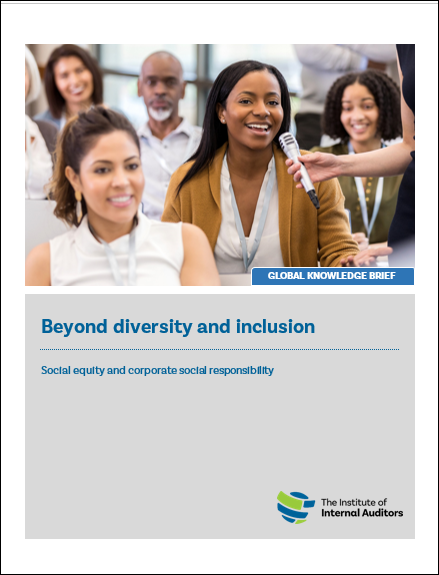 Beyond Diversity and Inclusion
New report explains how internal auditors can leverage the momentum of recent social justice events to lead organizations in preparing to engage with an increasingly diverse and vigilant group of stakeholders. It's time to embed diversity, equity, and inclusion as business imperatives within strategy and culture.