Welcome to the IIA Northern California East Bay (NCEB) Chapter!
The Northern California East Bay Chapter of the Institute of Internal Auditors (IIA) serves approximately 300 members.
Welcome to the IIA NCEB Chapter

The NCEB chapter of the IIA is based in San Ramon, CA. The chapter was originally chartered on November 17, 1986 as the Tri-Valley Chapter. In September 1999, the chapter merged with the Mt. Diablo Chapter to form the NCEB Chapter. The chapter offers networking opportunities and continuing professional education credits to our members.

Chapter Officers

Coming soon.
Interested in becoming a member?
Membership means access to our standards, guidance, networking, opportunities, and savings on world-class training.
Become a Member
Interested in becoming certified?
Earning a professional credential is essential to strengthening your knowledge base and be distinguished from your peers.
Become Certified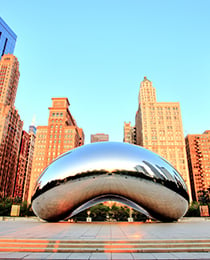 The IIA's 2022 International Conference Chicago
The IIA's International Conference is the premier training and networking event for internal audit professionals worldwide. The IIA is preparing a world-class program focused on delivering topical and forward-thinking presentations to our in-person and virtual audience.
Learn more