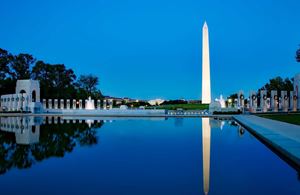 Welcome to the IIA Washington DC Chapter!
The IIA Washington DC Chapter of the Institute of Internal Auditors (IIA) serves Metro DC. The Chapter has over 1200 members.
Chapter News and Events
Keep up with the latest commentary from InternalAuditorOnline's blogs!

Welcome to the IIA Washington DC Chapter

Our Mission:​

Be a dynamic leader and resource to the Washington D.C. internal audit and risk management community through the following key mission pillars:

​​Providing professional education on standards, trends, and best practices for internal audit, risk management, technology, and governance and for the region's industry focus areas such as the government and non-profit sectors.

Promoting the internal auditing profession and its value to organizations, professionals, and students. Bringing together internal audit and risk practitioners from across the Washington DC​ area to network, share information and experiences and build connections.

Meet Your 2021-2022 The IIA Washington DC Chapter Leadership

Fernando Fernandez- AVP Treasurer
Anton Leontyev- VP Academic Relations
Urmi Chatterjee- VP Communications
Heather Sangalang- AVP Communications
Zachary Wisniewski- AVP Communications
Mackenzie (Mac) Lillard- AVP Programs
Dareth Wallace- AVP Membership
Lisa Mays- AVP Membership
Iain Fulton- VP Advocacy
Kristen Roberts- AVP Advocacy

Chapter Officers

Walter Obando

President-elect

Charles Valadez

Treasurer

Mike Revelle

Membership Officer

Yukari Komuro

Programming Officer

Walter Obando

Certification Officer

Building Awareness Champion

Welcome to the IIA's Washington D.C. chapter! We sponsor networking and training events for Internal Audit and Risk Management professionals in the Washington D.C area. We hope to inspire our members to think outside the box and to tackle risks head-on. Please follow us on LinkedIn ​and get involved by attending activities, volunteering and promoting the profession in your workplace, and most importantly, having fun while doing it.

Let's make it a great year for the Washington DC IIA Chapter!

- Melissa Musser, IIA Washington DC Chapter President
Interested in becoming a member?
Membership means access to our standards guidance networking opportunities and savings on world-class training.
Become a Member
Interested in becoming certified?
Earning a professional credential is essential to strengthening your knowledge base and be distinguished from your peers.
Become Certified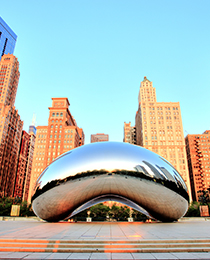 The IIA's 2022 International Conference Chicago
The IIA's International Conference is the premier training and networking event for internal audit professionals worldwide. The IIA is preparing a world-class program focused on delivering topical and forward-thinking presentations to our in-person and virtual audience.
Learn more