Welcome to the IIA Palm Beach Chapter!
The Palm Beach Chapter of the Institute of Internal Auditors (IIA) serves Palm Beach County. The Chapter has over 250 Members and was incorporated in 1987.
Chapter News and Events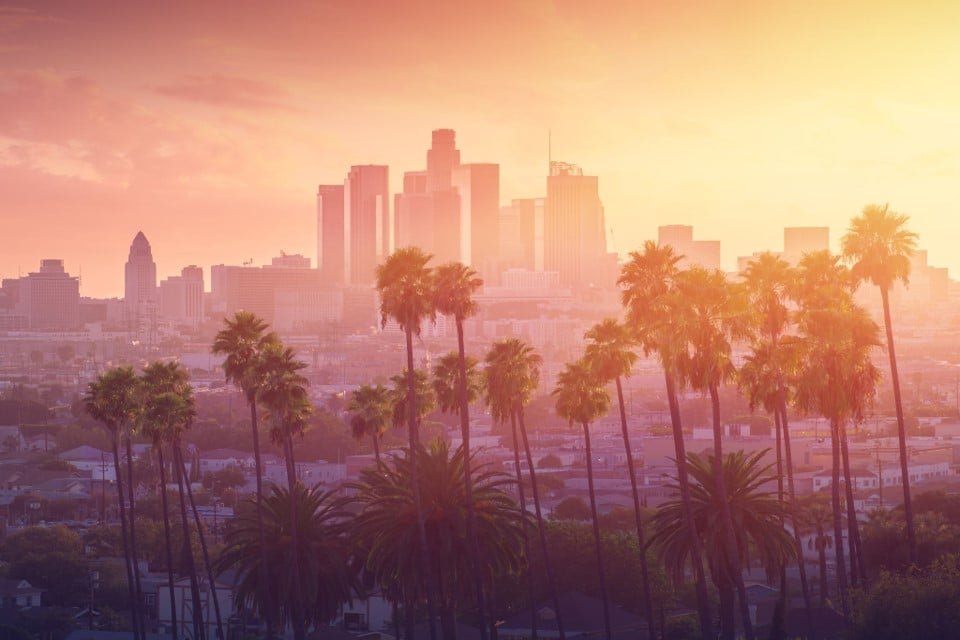 Congratulations to Newly Certified Palm Beach County IIA Members:
Maria Calvillo - CIA
David Zamora - CRMA
Nevin Barley - CIA
Samuel Josepher - CIA
Krystal Ffrench - CIA
Shonnelle Brathwaite - CGAP
Thaddeus Chuchla - CIA
Reuben Iyamu - CIA
Nicole Powers - CRMA
Kevin Woods - CIA
David Zamora - CIA
Rhonda Weir - CIA
Caitlin Allen - CIA
Yulia Filippova - CIA
Tammy Nevin - Internal Audit Practitioner Cert
Carol Yerian - CIA
Lisa Lott - CIA
Nicole Powers - CIA
Chapter members can live the IIA motto of "Progress through Sharing" by sharing links to interesting audit news. Or recognize the achievement of auditors in your organization. You can email chapter news or links to interesting audit news to Chapter217@theiia.org.
Florida Atlantic University - CIA® Certification Examination
The CIA exam is highly sought after not only by potential auditors but also by executives, risk managers, security specialists, and process improvement professionals. When professionals successfully pass the CIA certification exam, they expand their career options and potential. The CIA certification has received widespread recognition as a prestigious certification.
Chapter Officers

Beverly Mahaso

President-elect

Fernando Blanco

VP of Programming

Megan Gaillard

VP. Membership

Siobhan Waldron

Assistant Secretary

Angel Luis Rodriguez-Rivera

Certification Officer

Past Presidents

| | |
| --- | --- |
| 2018 - 2020 | Megan Gaillard |
| ​2017 - 2018 | Beverly Mahaso |
| 2015 - 2017 | Thomas Guyden |
| 2014 - 2015 | Stuart Grifel |
| 2013 - 2014 | William Brown |
| 2012 - 2013 | Scott C. Parker |
| 2011 - 2012 | Michele Drolette |
| 2010 - 2011 | Barbara C. Gerth |
| 2009 - 2010 | Helen Ho /Barbara C. Gerth |
| 2007 - 2009 | Michael B Anthony |
| 2005 - 2007 | Katherine Bouyea |
| 2004 - 2005 | Scott C. Parker |
| 2003 - 2004 | Alan Friedberg |
| 2001 - 2003 | Michael O'Brien |
| 2000 - 2001 | Jon Goodman |
| 1999 - 2000 | Alexander L. Ferns |
| 1998 - 1999 | Allen Vann |
| 1997 - 1998 | Barbara T. DeLeon |
| 1996 - 1997 | Angel L. Rodriguez-Rivera |
| 1995 - 1996 | Barbara C. Gerth |
| 1994 - 1995 | Dwayne E. Jorgensen |
| 1993 - 1994 | Robert Hamernik |
| 1992 - 1993 | Cecil R. Fultz |
| 1991 - 1992 | Curtis G. Story |
| 1990 - 1991 | Cathy M. Muscat |
| 1989 - 1990 | Jacqueline S. Geyer |
| 1988 - 1989 | Mitchell R. Meltzer |
| 1987 - 1988 | Deborah L. Lindbeg |

Building Awareness Champions

We are pleased to be a 2023 Building Awareness Champion!

During Internal Audit Awareness Month in May, we shared our passion for internal auditing, promoting the profession through a variety of events and campaigns designed to inform and engage, raise awareness, and help stakeholders understand the value of internal audit in their organizations.

The Palm Beach County Chapter was one of the 41 recognized CIA Premier Partner Programs within the global IIA organization this year.

Our Chapter achieved the Building Awareness Champion designation as we celebrated International Internal Audit Awareness month in May 2021.

Once a member has accrued over 40 years of continuous membership, honorary status is granted to the member. We are proud to have two chapter members achieve Life membership this year, having joined the IIA in 1979. Life members receive membership, if desired, at no cost.

Michael C. Brown, CIA

"Being a member of IIA and becoming a Certified Internal Auditor boosted my career as a life-long auditor. I encourage everyone in the auditing field to enhance their credentials and status by seeking the CIA certification."

Angel Luis Rodriguez-Rivera, CIA, CRMA, CCSA, CFSA, CGAP

Unlike other professions where a legal government requires an individual to pass a professional exam and obtain work experience in order to attain your professional designation, then maintain it through continuing professional education and in order to be able to continue working in that profession, you as an Internal Auditor (IA) are not governed by a government agency and may or not be required to obtain your CIA, CRMA and QIAL to retain your IA position but it is truly a profession. As such, you owe to yourself and the IA professional to make it your highest priority to get your Certifications/Qualification as soon as you possibly can. Make time now to study for the exams with the goal of passing it the first time, then, on to the next exam done in one sitting.

I want all my Palm Beach County Chapter members to seek and obtain all three IIA professional designations (CIA, CRMA, QIAL) and maintain them through their careers and into retirement.

Also, I want you to become more involved by volunteering your time and talent to the Chapter. Down the road, I would want you to volunteer for NA IIA and Global IIA through your careers and well into retirement. Become IA mentors to your junior colleagues. Show them why and how to succeed in our great Internal Audit profession.

Welcome to the Palm Beach County Chapter of the IIA! It is my honor and privilege to serve you as your President during the 2023-2024 fiscal year.

We are proud that our chapter continues to thrive and bring people together throughout the challenges of the past three years. During this time, all chapter events were held in virtual spaces. We adapted, enabling us to continue meeting the needs of our valued members. In some ways, we were able to come together more and have greater attendance, since our area is so geographically spread out.

In May 2023, after this period of virtual only events, we were able to return to our first in-person training event. It was a huge success and we have more planned for the upcoming year. If you love the virtual format, don't worry! We will continue to host virtual meetings long-term – we had already been doing webinars before it became the only way.

Our profession is honorable and respected. We will continue to serve our members through an array of continuing education programing and resources. Most of all we must fulfill the Internal Auditor's mission to enhance and protect organizational value and IIA's mission to provide dynamic leadership for the global profession of internal auditing.

Best Regards,

Jed Shank, CIA, CPA, CISA

President, IIA - Palm Beach County Chapter
Interested in becoming a member?
Membership means access to our standards, guidance, networking, opportunities, and savings on world-class training.
Become a Member
Interested in becoming certified?
Earning a professional credential is essential to strengthening your knowledge base and be distinguished from your peers.
Become Certified