Welcome to the IIA Las Vegas Chapter!
The Las Vegas Chapter of the Institute of Internal Auditors (IIA) serves Las Vegas. The Chapter has over 330 members.
Chapter News and Events
Thank you to our sponsors!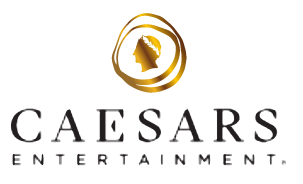 Updates to Bylaws
Our Chapter Bylaws went through some significant updates recently. See the latest version of the IIA Las Vegas Chapter Bylaws
Not Receiving Our Emails?
We created a document to help. This will help you check to make sure you are enrolled to receive emails via the IIA and that your email address is up to date. Also please make sure your emails are not going to spam/junk :)
Welcome to the IIA Las Vegas Chapter

The Las Vegas Chapter of The Institute of Internal Auditors is a professional association of internal auditors that are committed in promoting individual professional growth and the progress of internal auditing practices. The Las Vegas Chapter has over 330 members in a wide variety of industries. In addition to Gaming, Las Vegas auditors work in Law Enforcement, Banks, Utilities, Credit Unions, Government, Healthcare, Accounting/Auditing Firms, Education, Military, Consulting, Energy, Construction, E-Commerce, Travel, and more.


Main Goals and Objectives

To provide value and service to our members in Las Vegas through effective professional education, training and certification programs.
To promote and educate practitioners and other relevant audiences on best practices in internal auditing.
To establish and maintain an adequate and sustainable organizational infrastructure to manage the Chapter activities.
To bring together internal auditors from all over the Las Vegas valley to share information and experiences.


Contact us at Chapter122@iiachapters.org if you are interested in serving on as an officer or a board member.


About The IIA

Established in 1941, The Institute of Internal Auditors (IIA) is an international professional association with global headquarters in Lake Mary, Florida, USA. The IIA is the internal audit profession's global voice, recognized authority, acknowledged leader, chief advocate, and principal educator. Generally, members work in internal auditing, risk management, governance, internal control, information technology audit, education, and security.

Chapter Officers

Michelle Horvath

President-elect

Kaylila Badilla

Programs Officer

Luna Lu

Membership Officer

Patricia Ho

Past President

Building Awareness Champions

We are pleased to be a 2023 Building Awareness Champion!

During Internal Audit Awareness Month in May, we shared our passion for internal auditing, promoting the profession through a variety of events and campaigns designed to inform and engage, raise awareness, and help stakeholders understand the value of internal audit in their organizations.

The Las Vegas Chapter maintained Platinum status from 2007-2018. From 2018 to the present, we have achieved a higher status of Ruby due to our service to our members and to the profession.

Las Vegas Chapter has been presented the 2021 Building Awareness Champion Award. This award is given annually by the IIA to recognize the exceptional commitment to promoting the internal audit profession throughout International Internal Audit Awareness Month in May.

Dear Chapter Members, Supporters, and Guests,

Welcome to the Las Vegas Chapter for the Institute of Internal Auditors! We are a passionate, non-profit organization dedicated to elevating the Internal Audit profession via a wide range of training, events, and resources for our members and others interested in audit. A well-functioning, risk-based, integrated audit department can be invaluable in protecting and enhancing the value of an organization, and we aim to support our local practitioners with the knowledge and tools to make that happen in their workplace. Together, we are a community of professionals that work together to collectively grow, improve, and empower the internal audit profession.

If you are interested in supporting our chapter, please do not hesitate to reach out. Whether it is a few minutes to help during an event or leading a training session on an audit topic, there are countless ways we can contribute to our chapter. Furthermore, we are always interested in hearing your feedback, thoughts, and ideas – so please feel free to send us a note or set up a call to chat. It is by our collective ideas and efforts that our chapter continues to be successful.

Cheers,

Ray Andrew Ocampo, CIA

Institute of Internal Auditors – Las Vegas Chapter President

The Las Vegas Chapter has successfully achieved the Chapter Achievement Program's PLATINUM award level! The program, referred to as CAP, requires each chapter to tally the different activities in which its members participate that promote the IIA. For example, achievement points may be earned for presentations given by Chapter members or for the number of participants that attend a sponsored or cosponsored IIA Chapter event. The CAP program is the IIA's Business Score Card used to monitor and recognize the activities of the local chapters that promote the strategic objectives of the IIA.

Las Vegas's PLATINUM status is a notable accomplishment. Only Chapters that attain GOLD status for 10 consecutive years are recognized as a PLATINUM chapter. Throughout the year, the achievement program monitors and scores each chapter's participation in the following three service categories:
• Service to Members
• Service to the Profession
• Chapter Administration

At the end of the year, CAP evaluates the success of each chapter's efforts through use of four performance level classifications:
• BRONZE: 685 achievement credits
• SILVER: 1,060 achievement credits
• GOLD: 1,560 achievement credits
• PLATINUM: GOLD status achievement 10 consecutive years

In order to continue our success and become the top scorer, compared to larger chapters in the United States, we need your assistance in tracking the CAP points we have earned.

If you are aware of chapter membership activities that will earn us CAP points or have any questions regarding the CAP program, please contact Michelle Horvath at chapter122@iiachapters.org.

There are more sponsorship opportunities available.

Within our chapter, we have the pleasure of providing opportunities for our future generation of Internal Auditors. By sponsoring, you will be providing our​ student members with invaluable experiences. Your sponsorship will allow them to connect with other Internal Audit professionals, participate in audit-related activities for students, learn more about the profession, and more. Please contact us if you are interested in being a sponsor!
Interested in becoming a member?
Membership means access to our standards, guidance, networking, opportunities, and savings on world-class training.
Become a Member
Interested in becoming certified?
Earning a professional credential is essential to strengthening your knowledge base and be distinguished from your peers.
Become Certified