Welcome to the IIA Central Virginia Chapter!
The Central Virginia Chapter of the Institute of Internal Auditors (IIA) membership area includes the City of Richmond, Charlottesville and surrounding areas.
Chapter News and Events
Each year, the Chapter provides over 40 hours of Continuing Professional Education through either local events or the annual district conference (which is organized in conjunction with the Tidewater Chapter and the Southwest Virginia Chapter).
Additionally, the chapter contributes $5,000 each year to the Theron Bell Scholarship, which is awarded to three students majoring in Accounting at Virginia Commonwealth University.
The chapter also sponsors a golf tournament and hosts periodic social events for members through out the year.
The chapter board as approved an exam reimbursement program of up to $400! Please click on the "A new You in 2022" button below for specific details. The application can be found at https://forms.gle/HzkdU52v4oTVwHKe9
Welcome to the IIA Central Virginia Chapter

The Chapter was founded in 1949 and currently serves over 650 members.

Our mission is to promote and develop the internal audit profession in the Central Virginia business community through providing exemplary services to members and the profession; and effectively administer the Chapter's roles and responsibilities.

Chapter Officers

Kevin Rouba, President

Bon Secours Mercy Health

Jonolyn Brevard Wills, President-elect

Virginia DMV

Shaquey Wragg, Treasurer

OSIG

Jackie Cooper, Secretary

Chesapeake Bank

Krystle Davis, Membership Officer

Universal Leaf Tobacco

Jocelyn Harrison, Programming Officer

Jon Adam, Programming Chair

Robert Boyle

Catholic Richmond of Diocese

The Chapter received bronze status last year and the board has asked the chapter officers to complete requirement for Silver status for 2021/2022.

Welcome to our new chapter page!

Our Chapter provides education, networking and professional development certification opportunities to those in the Internal Auditing field. Our chapter has an amazing group of officers that are working hard to meet the needs of the members. To say that the past fiscal year has been an interesting year would be an understatement and the long effects on how our chapter organizes financially sustainable CE conferences remains to be seen. As for now, the chapter plans to have an array of both in-person and remote learning events for our members to network and learn as well as providing incentive to members seeking to obtain their CIA certification.

Please take a look around our new website to learn more about the chapter, and remember — we are a volunteer based organization, so I encourage you to get involved in your chapter today. Whether it be from helping to maintain our website or taking an officer or board role, anything is appreciated. Please reach out to me if you'd like to learn more!

Yours truly, -Kevin J. Rouba, CPA, CIA, Chapter President
Interested in becoming a member?
Membership means access to our standards, guidance, networking, opportunities, and savings on world-class training.
Become a Member
Interested in becoming certified?
Earning a professional credential is essential to strengthening your knowledge base and be distinguished from your peers.
Become Certified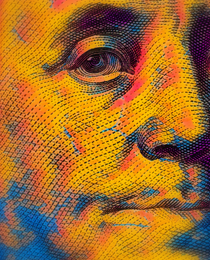 2022 Financial Services Exchange
Participation in the Exchange affords auditors in banking, credit unions, insurance, asset management, and more, the opportunity to network, discuss key issues with policymakers, and gain unprecedented access to industry insights.
Learn more