Welcome to the IIA Northern Virginia Chapter!
Welcome to the IIA Northern Virginia Chapter

Founded on June 1, 1985, the Northern Virginia Chapter of the IIA has over 1,200 members and provides tailored training, education and networking opportunities to internal audit professionals worldwide via meetings and events.

Chapter Officers

Chris Migliaccio

President-elect

Hello NoVA IIA Members,

Thank you for your ongoing support of the Northern Virginia Chapter of the IIA. The past two years have had their share of unprecedented challenges, but together we found creative solutions to collaborate, learn, certify, and network across our profession. This past year, our chapter managed to increase membership engagement at numerous events by enhancing our digital presence and offering new and exciting training opportunities.

In the coming year, we seek to bring face-to-face networking events back to the programs and social calendar, but we also want to "keep the good" by continuing to offer virtual training and programs opportunities to our members where it is appreciated. Our core team of Officers and Board Members are excited to serve you as the internal audit profession continues to evolve in order to navigate complex risks, challenges, and constant change. We want your help to foster relationships and membership at all levels of the profession, to further develop our diverse and supportive community. I would love to hear your feedback and suggestions on our Chapter's role as we continue this exciting journey.

Sincerely,
Bill Hatcher
billhatcher1@gmail.com
2020-2021
IIA Northern
Virginia Chapter
President
Interested in becoming a member?
Membership means access to our standards, guidance, networking, opportunities, and savings on world-class training.
Become a Member
Interested in becoming certified?
Earning a professional credential is essential to strengthening your knowledge base and be distinguished from your peers.
Become Certified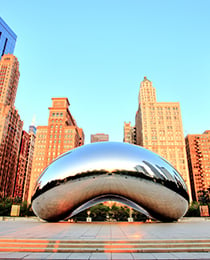 The IIA's 2022 International Conference Chicago
The IIA's International Conference is the premier training and networking event for internal audit professionals worldwide. The IIA is preparing a world-class program focused on delivering topical and forward-thinking presentations to our in-person and virtual audience.
Learn more