​​Describes internal audit's role in BSA-AML compliance.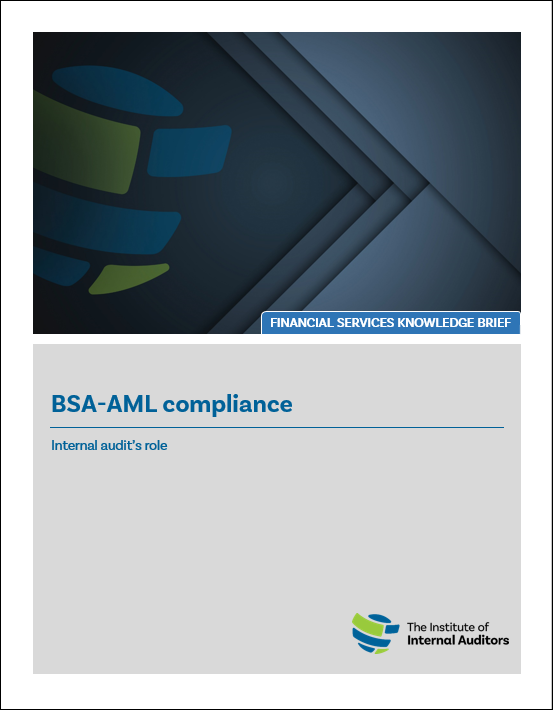 BSA/AML Compliance: Internal Audit's Role
​With greater emphasis being placed on the three lines of defense, internal audit plays a critical, independent third line role in assessing an institution's compliance with regulatory requirements, documented policies and procedures as well as regulatory expectations. This publication provides insights into the current requirements and expectations of internal audit related to assessing BSA/AML Compliance.