Format:
Sponsored by:
NOTE: Your registration confirmation email will come from The IIA. All subsequent emails containing log-in access will come from the webinar presentation provider: do_not_reply@on24event.com. You may want to add this address to your system's "safe" list. Otherwise, it may go to a spam folder. Two log-in/access emails are sent: 1 day prior and 2 hours prior to the start of the webinar.
The ESG regulatory landscape continues to evolve. There are many moving parts for internal audit practitioners to monitor and coordinate with other teams in their organizations. With the passing of two new California climate laws (SB-253 and SB-261), the expected finalization of the SEC's climate change disclosure rules, and the consolidation among ESG standard setting bodies, internal audit professionals are increasingly being asked to understand ESG regulation. Combining these responsibilities with the lack of experience that many professionals may have in comprehensively understanding, evaluating, and minimizing risks creates a conducive environment for internal auditors to assist their organizations in establishing successful, coordinated ESG programs.
Learn how these new regulations are driving change and renewed collaboration opportunities for professionals working in internal audit, ESG, and financial reporting teams. Join this executive webinar and discover how to thoughtfully leverage COSO's ICSR guidance and act proactively in this rapidly changing landscape.
This Executive Webinar is an exclusive benefit only available to Executive Members. Executive Membership provides access to essential relationships, professional development, and tailored resources for today's leaders.
To learn more about Executive Membership please visit, Executive (theiia.org)
DATE: December 19, 2023
TIME: 2:00 PM-3:00 PM ET
Registration closes at 11:59 PM ET on December 18, 2023.
Keep scrolling to register.
---
SPEAKERS
Steven Manocchio
Senior Director, Financial Compliance & Operations; Cisco Systems,Inc.
With more than 22 years of experience within the Risk & Internal Controls space, Steven is responsible for global financial compliance and risk management at Cisco Systems, Inc in San Jose, CA. In this cross-functional role, he is responsible for all matters related to risk, internal controls and the oversight of compliance related to Cisco financial reporting, including Cisco's internal control program addressing sustainability. Prior to joining Cisco in 2022, Steven spent 20 years with PricewaterhouseCoopers LLP providing business process and information technology internal controls services across a diverse set of industries. Steven is originally from Hartford, Connecticut where he spent the first 15 years of his professional career then relocated to San Jose, CA where he lives with his husband and newborn twins. Steven holds a series of certifications within the internal controls space including – Certified Information Systems Auditor (CISA), Certified in the Governance of Enterprise IT (CGEIT) and Certified in Risk and Information Systems Controls (CRISC).
---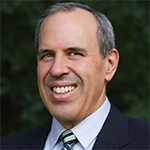 Grant Ostler, CIA, CPA is an Industry Principal at Workiva and has more than 35 years of experience primarily in the disciplines of auditing, enterprise risk management, and process improvement. He served as Chief Audit Executive for almost two decades for entities ranging from Fortune 500 companies to pre-IPO companies including building internal audit functions from scratch and leading the implementation of SOX 404 compliance programs for three companies.
Mr. Ostler is an active member of the Twin Cities Chapter of the IIA where he currently serves as the Chair of the CAE Committee and has held numerous leadership positions including Chapter President over the past two decades.
Mr. Ostler is a frequent presenter for the IIA including sessions at the following IIA conferences:
General Audit Management (GAM)
IIA International
IIA / ISACA GRC
IIA Cybersecurity
IIA Ignite
IIA ESG
Numerous presentations to IIA Chapters
---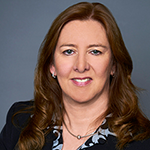 Sue King
Partner and SOX Solutions Lead, KPMG LLP
Sue is KPMG's National SOX Advisory Solutions lead, overseeing the development of thought leadership and best practices to be delivered to our clients. She is a partner in KPMG's Advisory, Risk Assurance practice with more than 25 years of experience, and leads KPMG's Pacific SouthWest internal audit and SOX practice. She has a strong background across the full spectrum of internal audit services including SOX 404 implementation, enhancement and delivery; risk based internal audit project delivery, and enterprise risk management (ERM). Sue's experience spans many industries including retail, manufacturing, technology, and healthcare. Sue started her career spending 8 years in KPMG's external audit practice.
Since then she has delivered advisory services to a wide variety of companies. Her experience in both external audit and advisory allows her to bring a balanced perspective to her clients. Sue has substantial experience leading and coordinating internal audit and SOX advisory engagements. She has assisted over 50 companies with their SOX 404 projects from initial implementation through to rationalizing programs to be sustainable and cost effective, and managing programs on a co-sourced or outsourced basis. Her clients range across many phases of the business cycle, from Fortune 1000 companies to pre-IPO companies. In addition she has extensive experience delivering internal audit work from establishing internal audit functions, performing business risk assessment, full outsourcing of internal audit functions and cosourcing specific internal audit projects.