Format:
Sponsored by: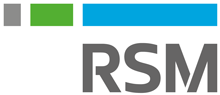 NOTE: Your registration confirmation email will come from The IIA. All subsequent emails containing log-in access will come from the webinar presentation provider: do_not_reply@on24event.com. You may want to add this address to your system's "safe" list. Otherwise, it may go to a spam folder. Two log-in/access emails are sent: 1 day prior and 2 hours prior to the start of the webinar.
Cybersecurity remains a top risk for organizations as cyber threats continue to evolve and the threat landscape grows. As a result, organizations are constantly evaluating how to strike the right balance of innovation which is centered around or driven by technology led transformation against the cyber threats that accompany these emerging technologies. Risk and internal audit functions are also facing increased pressure by business teams, boards, and other relevant stakeholders including regulators, to provide risk advisory services and assurance over the cybersecurity posture of an organization (e.g., increased use of cloud-based technologies, Artificial Intelligence, and third-party business relationships). In this session, RSM will discuss a range of newer cyber security threats that these technology transformations have introduced. Our speakers will also discuss how leading internal audit functions are preparing for and responding to these in the face of ever growing asks, while battling the shift to digital transformation for IA functions in the face of expanding business demands.
DATE: October 17, 2023
TIME: 2:00 PM-3:00 PM ET
Registration closes at 11:59 PM ET on October 16, 2023.
Keep scrolling to register.
---
SPEAKERS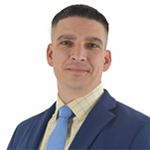 Dave Mahoney, Director, Security Privacy and Risk
Dave has over 20 years of professional experience in cyber information technology, organizational change, and executive alignment. Dave provides technology and business process transformation services to his client base. His focus is driving organizational change through innovative future state design, target operating model development, functional strategy alignment and complex implementations.
Dave is experienced in information technology infrastructure and cloud computing systems where he has led $100+ million-dollar engagements across a variety of industries. In this role, he helps clients through the entire IT / cyber program lifecycle.
---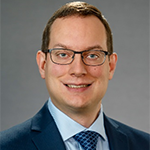 Joe Strain,Director, Risk Consulting RSM US LLP
Joe is a system security specialist with experience analyzing network traffic, configuring intrusion detection, firewall systems and evaluating security controls. His experience in system administration and computer security allows him to provide valuable insight in understanding and evaluating information systems security controls, and understanding the security and risk implications of IT-connected business processes.
Joe has experience in a variety of system administration and security-related tasks and has pursued applied research related to human factors and IS security. Joe also has over 10 years of internal audit experience which includes performing IA risk assessments, executing audits, and presenting to and training audit committees and Boards.