International Professional Practices Framework (IPPF)
The IPPF: The Framework for Internal Audit Effectiveness
The International Professional Practices Framework (IPPF) is the conceptual framework that organizes authoritative guidance promulgated by The IIA. A trustworthy, global, guidance-setting body, The IIA provides internal audit professionals worldwide with authoritative guidance organized in the IPPF as mandatory guidance and recommended guidance. The updated Framework was introduced in July 2015. Take a look at the video to learn more about it.
New Standards Are Now in Effect
Modifications proposed for The IIA's International Standards for the Professional Practice of Internal Auditing were approved in October 2016 and are now in effect. The revisions include the addition of two new standards, alignment of the Standards to the Core Principles, and updates to existing standards.
All new implementation guides are available to help you with the key changes to the Standards. An updated edition of the International Professional Practices Framework (IPPF) guide, more commonly known as the Red Book, is now available. Visit the IIA Bookstore for more information.

Mission of Internal Audit
The Mission of Internal Audit articulates what internal audit aspires to accomplish within an organization. Its place in the new IPPF is deliberate, demonstrating how practitioners should leverage the entire framework to facilitate their ability to achieve the Mission:
To enhance and protect organizational value by providing risk-based and objective assurance, advice, and insight.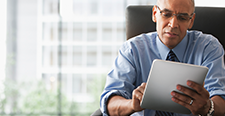 Mandatory Guidance
Mandatory guidance is developed following an established due diligence process, which includes a period of public exposure for stakeholder input.
The mandatory elements of the IPPF are: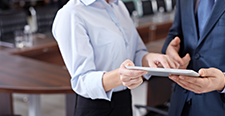 Recommended Guidance
Recommended guidance is endorsed by The IIA through a formal approval process. It describes practices for effective implementation of The IIA's Core Principles, Definition of Internal Auditing, Code of Ethics, and Standards. The recommended elements of the IPPF are:
IIA to Explore Improvements to International Professional Practices Framework
The International Internal Audit Standards Board, which develops, issues, maintains, and promotes the Standards, is beginning to explore whether opportunities exist to improve the IPPF and Standards to ensure they continue to effectively support internal audit professionals in fulfilling their mission.