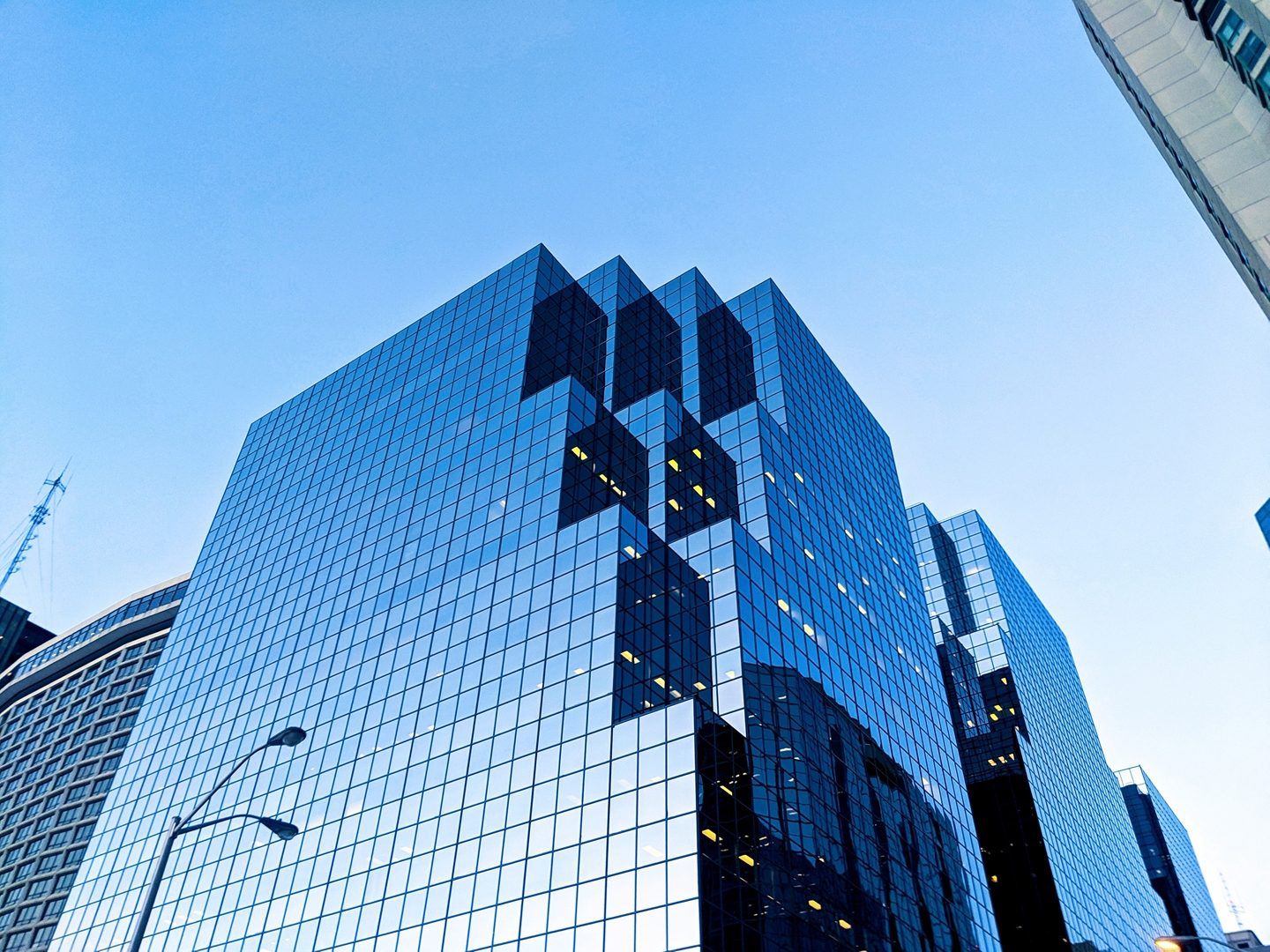 Thought Leadership: Insight Creates Value
Have you considered submitting an article to The IIA Thought Leadership Committee? Contact us to learn more. about the potential article categories, writing requirements, and the benefits of becoming an IIA Thought Leader..
January 2023 - Hybrid Work Environments and the Road Ahead for Internal Audit
Authors: James Barr, CIA, CRMA, CPA; Sheila Smigarowski, CIA, CRMA, CPA; Arshad Majeed, CPA; David Helberg, CIA, CRMA, CFE; Janet Hnytka, CIA, CRMA, CPA; Paul Groch, CIA, CPA
In partnership with Deloitte.
It's obvious by now that the hybrid work model has outlived the pandemic. For many businesses and public sector organizations, this new way of working has been a boon for employee morale and recruitment efforts — but it has also had its drawbacks, particularly for internal audit teams. Read more.
---
October 2022 - Re-opening In a Changed World: Lessons from the Front Lines of Internal Audit
Authors: Natalie Lalonde, CPA, CGA; Radhika Desai, CA, CISA; Yat-Sing Cheng, CRMA, CISA
Two years into the global pandemic that upended life as we've known it, the world is cautiously returning to some semblance of normal. Yet things are anything but "business as usual". The profound shifts of the last two years have had a lasting impact on the way we live and work, and it's clear that many of these changes are permanent. Read more.
---
August 2022 - Attracting and Retaining Internal Audit Talent for the 21st Century
Authors: Natalie Lalonde, CPA, CGA; Nancy Russell, CIA, CPA; Brittany Davis
As a professional discipline, internal audit is always evolving. Emerging trends and organizational disruptions create new opportunities for internal audit groups to provide value. In an increasingly rigorous regulatory environment—and a risk landscape that's becoming more and more complex—the need for greater internal audit capacity is only going to grow. Read more.
---
June 2022 - The Changing World of Internal Audit
Authors: Natalie Lalonde, CPA, CGA; Nancy Russell, CIA, CPA; Brittany Davis
Regardless of industry or size of organization, internal audits are a critical part of ensuring organizational excellence and success. While the internal audit profession remains grounded in a rigorous discipline, it doesn't stand still. In this article, we explore some of the challenges—and opportunities—in this brave new world of remote work, emerging technology, and new avenues for providing more value to the organization. Read more.


---

March 2022 Looking Back on My Experiences in Internal Audit
Simon Zou, CIA, CFSA shares the importance of seeking different opportunities in different business units and how it helped in his compliance career. Read more.
---


June 2021 Many Sides of Crisis - 2021 North American Pulse of Internal Audit: CANADA
How have internal auditors in Canada been impacted by COVID-19? This Fact Sheet provides key information about budget, staffing, risk levels, and audit planning. Read more.
---
May 2021 20 Technologies That Will Change Everything in 2021 and Beyond
Award-winning internal auditor, Lal Balkaran, MBA, FCMA, FCPA, FCGA, CGMA, CIA and Founder of IIA-Guyana outlines 20 technological changes which most of us do not stop to recognize nor understand, yet these changes underpin the very existence and the future of everything. Read more.
---
April 2021 Reducing Assurance Fatigue
Increasing and stringent regulatory requirements coupled with stakeholders' expectations of a solid risk and control effort have led to multiple assurance functions in an organization which ultimately results in assurance fatigue. If not addressed, this phenomenon can diminish the true value that internal audit brings to an organization. Read more.
---
March 2021 How Internal Audit Can Help Organizations Keep Up with the Speed of Risk
Although 2020 is in our rear-view mirrors, the impact of COVID-19 continues to reverberate. Over the past year, the pandemic has taken a devastating toll on human lives, global economic stability and corporate productivity. It has also taught us how quickly unanticipated risks can irrevocably reshape industry dynamics. Read more.
---
November 2020 COVID-19: Longer-Term Impact on Internal Audit - Focus on Canada
The ongoing effects of COVID-19 are changing the way businesses operate and their outlook for the future. Internal audit functions in Canada are starting to experience the longer-term impacts as well. COVID-19: Longer-Term Impact on Internal Audit - Focus on Canada. is the second in a series of reports focused on pandemic impacts. It is based on responses from a survey of internal audit leaders, including Canadian Chief Audit Executives (CAEs) and Directors. Read more.
---
November 2020 Ethics and Internal Auditing
Internal auditors can play a larger role in helping organizations and its boards to monitor controls established to prevent and detect fraud and to help promote ethical conduct throughout the organization. Internal auditors should evaluate whether the current program is adequately designed for maximum effectiveness in preventing and detecting wrongdoing by employees and whether corporate management is enforcing the program or is indirectly encouraging or pressuring employees to engage in misconduct. Read more.
---
October 2020 Internal Audit's Role and Considerations in Workplace Ethics Programs and Investigations
Today's internal auditors face a broad range of responsibilities, risks, and considerations when engaging in workplace ethics programs and investigations. Importantly, the eco-system of workplace culture and ethical conduct stands to benefit from internal audit's mandate and organizational insights. While your specific mandate, responsibilities, and work environment is unique, below are a few topics and considerations to be familiar with. Read more.
---
July 2020 COVID-19 Impact on Internal Audit - Focus on Canada
This research report provides the results of two surveys; one conducted in April and one in May by The IIA Audit Executive Center (AEC). Opinions were solicited from Canadian CAEs and internal audit directors. The research findings provide an insightful analysis on how COVID-19 is affecting internal audit, on how CAEs and directors have been adapting to the dynamic risk environment caused by the pandemic, and where internal audit activity has increased, what non-audit activities have been added to IA, and how organizations are preparing for the "new normal" and for returning to the workplace. Read more.
---
May 2020 Effective Risk Mitigation - Internal Audit and Cyber Security & Privacy: Guidelines and a Checklist
The areas of risk identification and mitigation have exploded for organizations since the turn of the new millennium. With data becoming an organization's most valuable asset, it has also become its most vulnerable. Cybercriminals are continually targeting potential weaknesses in your security stance. Cyber-attacks can culminate in an organization suffering costly or irreparable operational, financial and reputational damage. Read more.
---
May 2020 What Have We Learned from COVID-19?
It has been over two months since we were all told to work from home. It has been taxing for many of us, whether it is balancing work with taking care of the young and the old at home, or simply working longer hours now that we do not have to commute and have no formal lunch breaks. On the other hand, these difficult weeks have also provided us with invaluable experiences and have made us more prepared for the next crisis – although none of us would welcome another crisis like COVID-19. Those of us who survived through the 2007–2008 financial tsunami certainly would not have expected another worldwide economic recession in just over a decade. So, what have we learned from COVID-19? Read more.