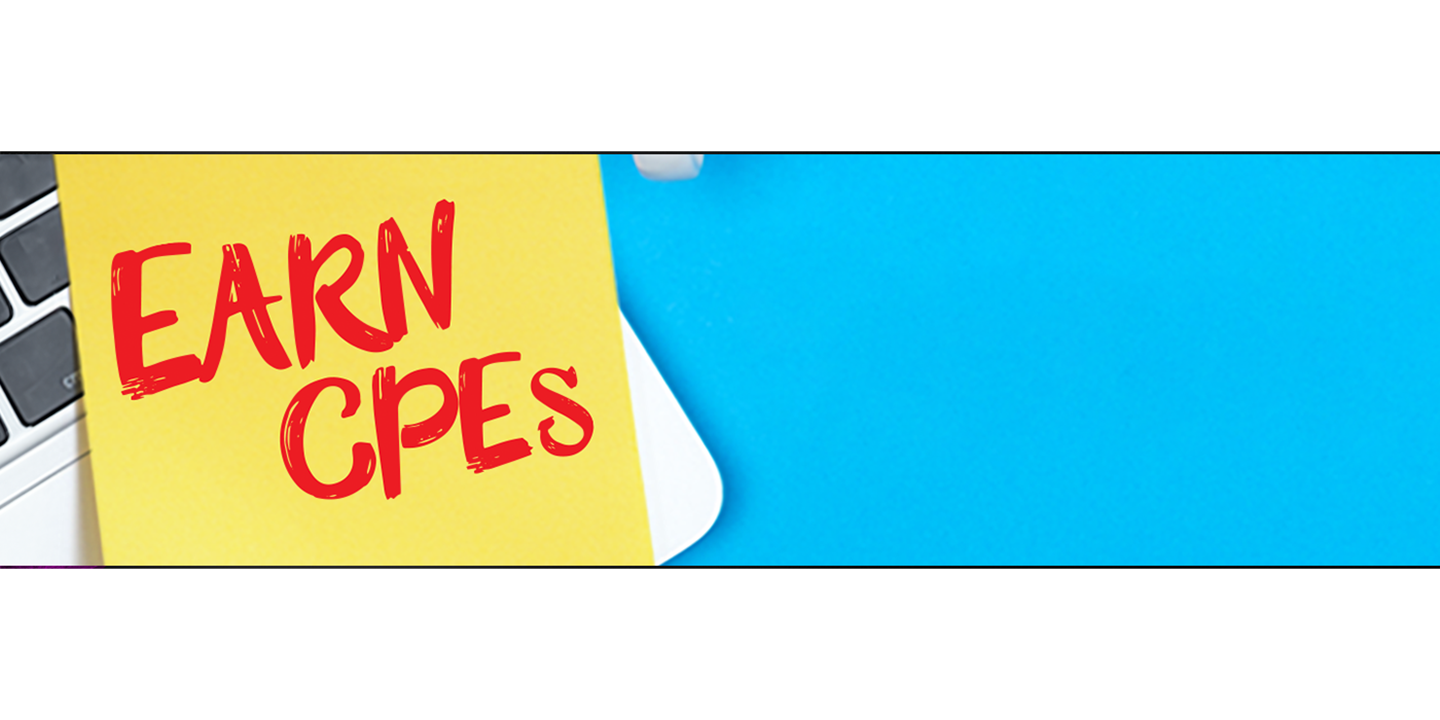 Whoops. Didn't mean to call you out like that. You still have time and we've got you covered.
The IIA has a variety of learning opportunities to fit your needs. We make it simple to get your CPE credits by the 31 December 2023 deadline. For a selection of courses still available before end of 2023 visit our end of year learning page.
Ethics CPE Opportunities
Two of your CPE credits must be earned in ethics. To help with this requirement, The IIA offers three ethics courses: Ethical Behavior, Ethical Scenarios for Technology, and Ethical Scenarios for Financial Services Auditors. Participants can save on the OnDemand courses when purchased as part of The IIA's Ethics Essentials course bundle. You can also register for the Behavioral Ethics In the 4th Industrial Revolution Webinar Replay.
So many ways to earn.
CPE Quizzes (NEW

)
It's easier than ever to quickly demostrate your continued completence and earn CPE with The IIA's new CPE Quizzes. Take these 10-question quizzes anytime, anywhere and earn up to 1 CPE per month.
---
Instructor-led Seminars (3–25.5 CPEs)
Receive personalized, hands-on, in-depth training from the profession's top instructors. Plus, IIA members always save.
In-person Seminars Online eSeminars
---
OnDemand (0.5–20 CPEs)
Enjoy the flexibility of learning on your time with courses available 24/7.
---
Certificates (13–25.5 CPEs)
Master competencies in Data Analytics and Literacy, Auditing the Cybersecurity Program, IT General Controls, Financial Services Audit, COSO Internal Control, and COSO Enterprise Risk Management.
---
Webinars (1–4 CPEs)
Catch the latest trending topics in the world of internal auditing and hear from established leaders about emerging issues to boost your business know-how.
---
IIA Bundles (2.8 - 16.4 CPEs)
Bundles are a convenient way to earn CPE credits while increasing your knowledge in focused subject matter areas across all levels of learning. Get the knowledge and CPEs you need at the place and pace you prefer with IIA OnDemand bundles.
---
Membership has value when you are certified.
IIA members receive many benefits to help them maintain their certified status, including complimentary Annual Certification Renewal fees (up to a $120 value) and exclusive rates and discounts on earning CPEs.
*Note: This member benefit is not available in all territories, please contact your affiliate for local pricing.
Learn About IIA Membership Benefits | Join Now
---
Certification Renewal Requirements
Learn more about certification renewal requirements.
Group Solutions
Included in your Executive Membership, you receive special rates on tailored training for your team. The IIA's training prepares staff to meet organization goals and end-of-year CPE requirements. Email gettraining@theiia.org for details by November 15.