Welcome to the IIA Detroit Chapter!
The Detroit Chapter of the Institute of Internal Auditors (IIA) serves the internal audit community of the Metro-Detroit area of Southeast Michigan.
Chapter News and Events
Welcome to the new and improved version of the Detroit Chapter Website. The new site is optimized for use on both computers and mobile devices. As you navigate through the site, you'll notice that everything you need is much easier to find. If you have any comments or questions, please email us at: Chapter2@iiachapters.org.
If you are responsible for your company's internal auditing, information systems security and integrity, accounting, finance, Sarbanes-Oxley compliance or other regulatory matters, or simply need continuing education, you will want to join us for the 24th annual Detroit Spring Conference event.

The Detroit Chapters of The IIA and ISACA are proud to co-sponsor the annual Spring Conference Event. Our goal is to provide a world-class training event tailored to your needs. Each year, the Spring Conference Committee offers a comprehensive series of course offerings for our members and guests. The 2023 event is no exception.

A number of classes sell out each year so register early. Don't miss this opportunity to network with your peers, enhance your skills, and learn about new products and services in the marketplace!

Class size is limited. To be fair and equitable to all, we operate on a first-come first-serve basis, and maintain a wait list for all sold out courses. Registrants are required to attend the course(s) for which they registered unless they receive prior written approval from the Spring Conference Chairperson. Registrants attending unauthorized classes will not be awarded continuing education credits.

For all in-person courses at the Suburban Showplace in Novi, we will be following the most current CDC guidelines as they relate to COVID-19. We want to be sure everyone has a comfortable learning environment, all personal precautions (i.e., wearing masks, etc.) are welcomed and respected.

The 2023 Spring Conference Committee
Kamilla T. Williams, Spring Conference Chair
Juman Doleh-Alomary, Spring Conference Co-Chair
Amber Dunn
Mike Macdonald
Rhoda Henderson-Fields
Diana McFadden
Jason Sist

Welcome to the IIA Detroit Chapter

The Detroit Chapter of the IIA serves the internal audit community of the Metro-Detroit area of Southeast Michigan.

Established in 1941, The Institute of Internal Auditors (IIA) is an international professional association with global headquarters in Lake Mary, Florida, USA. The IIA is the internal audit profession's global voice, recognized authority, acknowledged leader, chief advocate, and principal educator. Generally, members work in internal auditing, risk management, governance, internal control, information technology audit, education, and security.

Globally, The IIA has more than 200,000 members. The IIA in North America comprises 159 chapters serving more than 70,000 members in the United States, Canada, the Caribbean (Aruba, Bahamas, Barbados, Cayman Islands, Curacao, Jamaica, Puerto Rico, and Turks & Caicos), Bermuda, Guyana, and Trinidad & Tobago. Members enjoy benefits offered by the North American Service Center including local, national, and global professional networking; world-class training; certification; standards and guidance; research; executive development; career opportunities; and more. Internal auditors throughout North America enjoy free members-only webinars and national conferences such as the General Audit Management Conference, the Governance, Risk, and Control (GRC) Conference, and the All Star Conference. The IIA's Audit Executive Center provides chief audit executives relevant and timely thought leadership and connections to peers for benchmarking and sharing best practices. And resources such as IIA Quality Services make The Institute an indispensable partner to you and your organization.

Chapter Officers

Peter Hartung, CIA, MBA

President

Carrie Schrader, CISA, CFE, CRISC, CGEIT

Secretary

Alan Demir, CIA, CPA, CICA, CGMA

Treasurer

Nakia Robinson, CICA

Membership Committee Chair

Eulonda Whitmore, CIA, CRMA, CCA

Certification Committee Chair

Michael Macdonald, MBA, CMA

Programs Committee Co-Chair

Lola Foster, CIA, CFSA, CRISC

Programs Committee Co-Chair, 2nd Past President

Board of Governors

Kamilla Williams, CRMA, MBA - 1st Past President
Sharon Gipson, CPA
Rick Lowe, CIA, CPA, CISA
Joe Miko, CIA, CISA
Karen Muglia, CICA – 3rd Past President
John Pagac, CPA
Sajay Rai, CPA, CISSP, CISM
Brian Smith, CIA, CPA
Jason Thomas, CIA
Laurie Eissler, CPA, CIA, MBA
Mike Peters, CIA, CPA, CISA, CRMA

Administrative Roles

Richard Cozart, Website & Newsletter
Amber Dunn-Egerer, Administrator

IIA Rock Star of the Month:

The IIA Rock Star award recognizes a member who is early within their Auditing career or new to an internal audit role and who demonstrates any the following:

Is an Innovative, Inspiring and Awesome Auditor;
Chapter Champion of their company;
Rallies the people to attend IIA meetings and events;
Understands the IIA Standards and able to apply appropriately;
Utilizes and references IIA standards in their daily work environment;


Nominations should include a detailed explanation as to why you believe your nominee is the IIA Rock Star of the Month and be submitted to the Awards Committee Chairperson, Eulonda Whitmore at as3842@wayne.edu. The Rock Star awardee will be announced during our monthly Chapter meetings. This is a great way recognize and show appreciation to your coworkers and doesn't cost you anything except 5 minutes of your time.

Scholarships:

Coming soon. 2022 Scholarship Award Nominations.

Hello IIA Chapter Members (and future members)!

As the President of the Detroit Chapter for the 2022-2023 Chapter Year, I am excited to lead our talented team in the continuing service to our members. I am an Audit Manager at General Motors and have volunteered with the Detroit Chapter for many years. Despite the significant global challenges over the last several years, the IIA and the Detroit Chapter have remained resilient and delivered value to our members. In the prior year, the Detroit Chapter continued service to its members for the 79th year while maintaining more than 1,000 members from over 100 companies/organizations across Southeast Michigan. The Chapter provided diverse programming through monthly meetings, webinars, and an annual Spring Conference to enhance the professional education and learning for our members. Additionally, the Chapter reached out to Colleges/Universities to promote the internal audit profession, awarded scholarships to two students, presented a Rock Star of the Month recognition to a local auditor, and achieved a "Sapphire" Chapter Achievement status (25 years of gold status chapter health). Great job and thank you to the Chapter Officers and Board members in the prior year! Their volunteer efforts and service to the Chapter are greatly appreciated.

We look forward to another great year including continuing to provide excellent programs and CIA certification support. Additionally, the Chapter will reach out to local Colleges/Universities to increase awareness of the internal audit profession. In driving these and other Chapter objectives for the 2022-2023 year, the Chapter will remain agile and adaptable as the business environment continues to change. This includes utilizing technology and embracing innovation to provide value to chapter members. Buckle Up! (ok, I work in the Auto industry), it is going be an exciting year for the Chapter!

If you have topics of interest for our chapter meetings and/or webinars feel free to reach out to me at Chapter2@iiachapters.org.

Pete Hartung

IIA Detroit Chapter President 2022-2023
Interested in becoming a member?
Membership means access to our standards, guidance, networking, opportunities, and savings on world-class training.
Become a Member
Interested in becoming certified?
Earning a professional credential is essential to strengthening your knowledge base and be distinguished from your peers.
Become Certified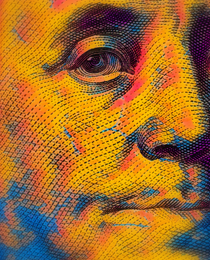 2022 Financial Services Exchange
Participation in the Exchange affords auditors in banking, credit unions, insurance, asset management, and more, the opportunity to network, discuss key issues with policymakers, and gain unprecedented access to industry insights.
Learn more