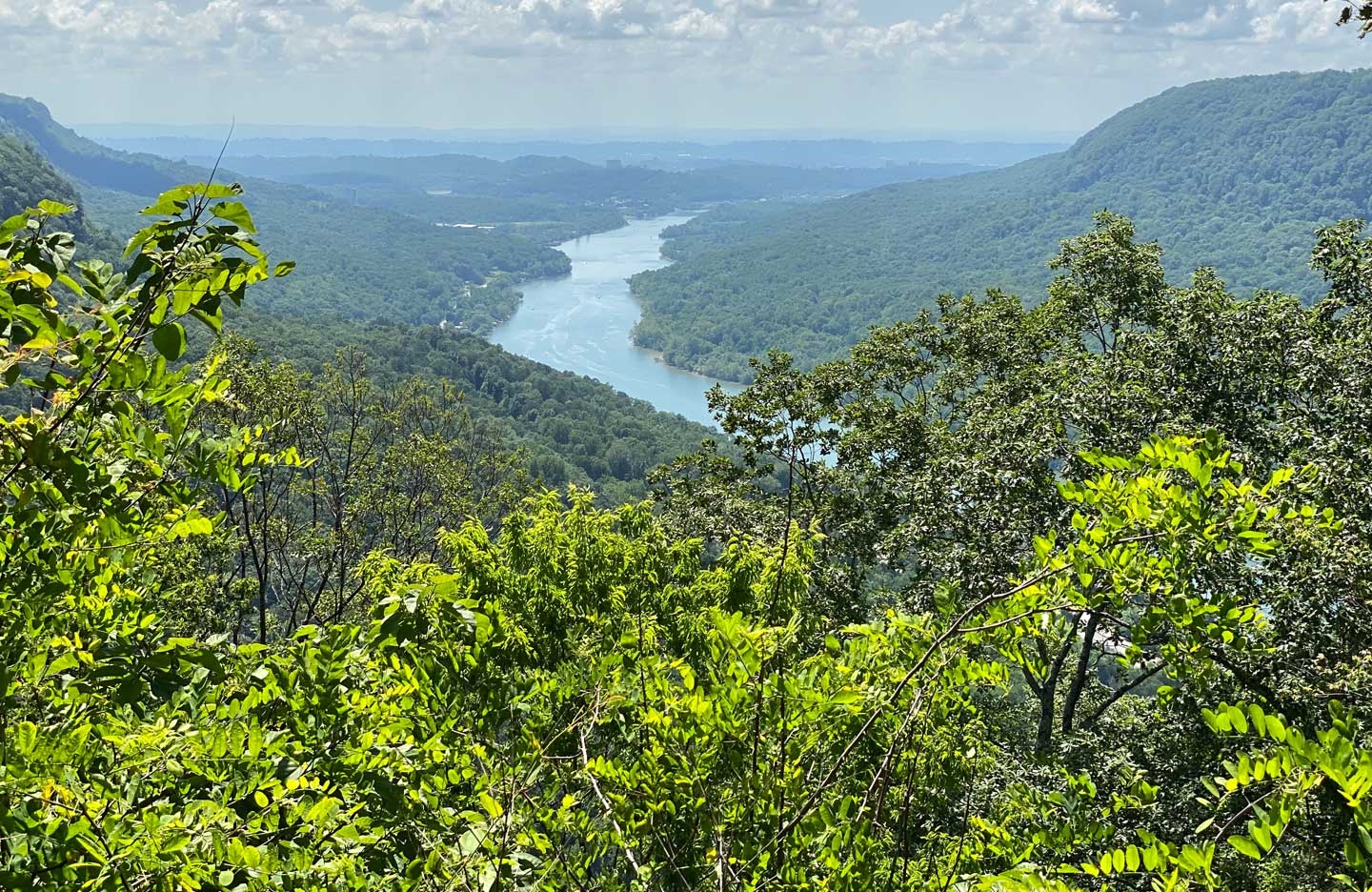 Welcome to the IIA Chattanooga Chapter!
The Chattanooga Chapter of the Institute of Internal Auditors (IIA) serves the Greater Chattanooga area.
Welcome to the IIA Chattanooga Chapter

The Chattanooga Area Chapter of the Institute of Internal Auditors is proud to have celebrated our 40th anniversary on March 26, 2021. Our chapter serves Chattanooga and its surrounding areas and is home to approximately 100 members. Our members represent a variety of industries including automotive, education, energy, government, insurance, manufacturing, and transportation. To assist our members in enhancing their skillset within the Internal Audit profession, our chapter provides professional development, roundtables, and networking events. The chapter advocates and supports the profession through academic engagement.

If you would like more information about joining our chapter, getting involved by volunteering, or have any other questions, email us at chapter177@iiachapters.org.

We look forward to meeting you soon!

Chapter Officers

Rob Zunt, CPA, CISA, CIA, CFE, CRMA

President

Bambi Gifford, CPA, CIA

President-elect

Amanda Conner, CPA

Treasurer

Reporting Illegal Practices or Violations of Chapter Policies

The IIA Chattanooga Area Chapter is committed to upholding the laws and regulations governing our field and community. To report potential violations of governing laws, rules or policies, please contact any member of our Board of Governors, or reach out to our District Advisor or Representative, listed below:

Jay Wagner, District Advisor - Jay.Wagner.IIA@gmail.com

Tim Staggs, District Representative - Iia.district3.dr@outlook.com

Additionally, you may contact the IIA Chapter Relations at ChapterRelations@theiia.org.

Chapter representatives will not retaliate against complainants and will seek to protect the confidentiality of individuals who make good-faith reports.

Members/Friends,

As another chapter year comes to a close, I find myself reflecting on the significance of networking. The 22/23 year marked a period of transitioning back to in-person events enabling us the chance to foster genuine connections and personally benefiting from the invaluable experiences they offered.

First and foremost, I would like to express my heartfelt gratitude to everyone who actively participated in these in-person networking opportunities. Your presence and engagement have played a pivotal role in expanding our professional networks, creating opportunities for growth, and fostering a sense of community. Each and every one of you has contributed to the success of our local chapter, and for that, I am sincerely thankful.

As we embark on a new year, I am filled with excitement as I envision the continued growth, networking, and career advancement of our chapter officers, volunteers, and members. Through the networking events and comprehensive CPE offerings that the Chattanooga Area Chapter will consistently provide, I am confident that our stakeholders, shareholders, and employees from various companies will benefit immensely, experiencing enhanced controls, improved ethical behavior and operational efficiency.

Sincerely,

Rob Zunt, CPA, CISA, CIA, CFE, CRMA
President | Chattanooga Area Chapter

The success of the Chattanooga Area Chapter is a result of the efforts of many past and current volunteers. Our goal is for our chapter to have a team of volunteers representing the diverse backgrounds, experiences, and demographics of our professional community. We need your help and participation to achieve this goal! Get involved and help us keep the chapter strong and vibrant.

Volunteer opportunities provide an opportunity to develop and demonstrate skills in leadership, marketing, project management, treasury, communication, and outreach. Reach out, join the team, and become part of the chapter's history, chapter177@iiachapters.org.

The IIA Chattanooga Area Chapter is seeking thought leaders, subject matter experts, and local professionals to share their experience and skills.

Some Speakers Benefits:

Connect and grow new relationships with local internal audit professionals.
Enhance your reputation, brand, and visibility as an industry subject-matter specialist.
See yourself featured on the chapter website and materials, and on social media channels.
Earn extra CPE as a speaker.
The Chapter hosts events ranging from 1 -8 hours via in-person and virtual formats.

Interested in sharing your knowledge? Share your proposal with us by emailing chapter177@iiachapters.org.

Building Awareness Champions

We are pleased to be a 2023 Building Awareness Champion!

During Internal Audit Awareness Month in May, we shared our passion for internal auditing, promoting the profession through a variety of events and campaigns designed to inform and engage, raise awareness, and help stakeholders understand the value of internal audit in their organizations.

The Chattanooga Area IIA Chapter is committed to increasing awareness within and educating the next generation of Internal Auditors. To aid in that mission, the Academic Relations Committee partners with local universities and colleges.

If you are associated with a local university or college and would like more information, please contact us via email at chapter177@iiachapters.org .

We offer sponsorship opportunities to promote and enhance your brand's visibility while supporting a global not-for-profit organization whose mission is to advance the value of the internal audit profession.

To learn more about sponsorship options with the Chattanooga Area chapter and how it can benefit you, download the Sponsorship Program. If your organization wants to partner with us, please complete the Sponsorship Agreement and email us at chapter177@iiachapters.org.

We greatly appreciate your consideration of our efforts to promote the internal auditing profession.
Interested in becoming a member?
Membership means access to our standards, guidance, networking, opportunities, and savings on world-class training.
Become a Member
Interested in becoming certified?
Earning a professional credential is essential to strengthening your knowledge base and be distinguished from your peers.
Become Certified