Provides an overview of ethics in the public sector.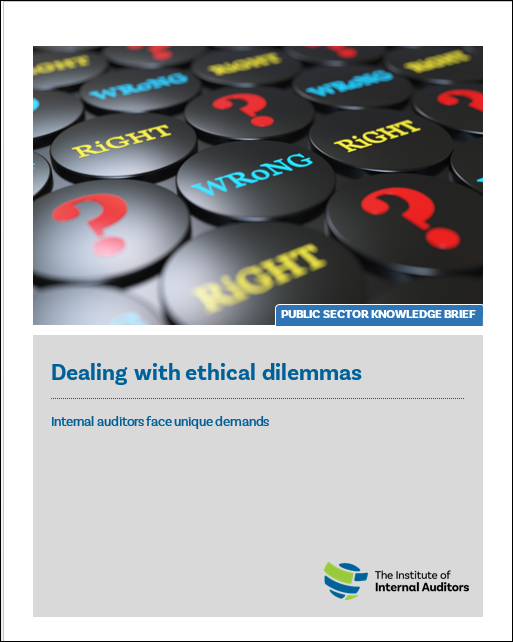 Dealing with Ethical Dilemmas
Public sector organizations are expected to serve the public good, uphold the principles of ethical governance, and comply with myriad laws and regulations. This knowledge brief advises CAEs and internal auditors about planning and performing internal audit engagements while properly managing the opposing forces of political pressures and ethical principles.