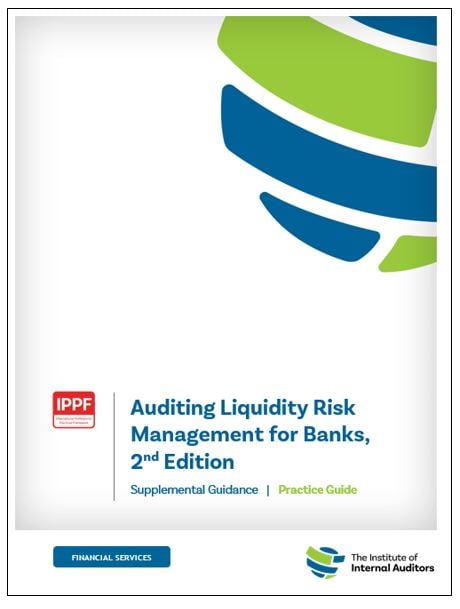 Liquidity is key to a robust and solvent financial sector. Supervisory principles hold boards accountable for an organization's liquidity adequacy assessment and advocate a relevant and active internal audit role in assessing an organization's liquidity risk management (LRM) process.
To assure an institution's senior management and board that liquidity management is aligned to the business strategy and risk appetite, internal auditors need an approach that fulfills internationally supported standards and local regulations.
This guidance, updated from the 2017 edition, gives an overview of international standards and best practices of LRM, including the use of an LRM framework.
Nonmembers may purchase the practice guide, "Auditing Liquidity Risk Management for Banks, 2nd Edition."
Take a Deeper Dive
Register to attend our webinar Wednesday, October 12, 2:00–3:00 p.m. ET to get the inside scoop from financial services professionals. Earn CPE credit and explore ways internal audit can apply updated practice guide content enabling greater assurance to organizational governance.