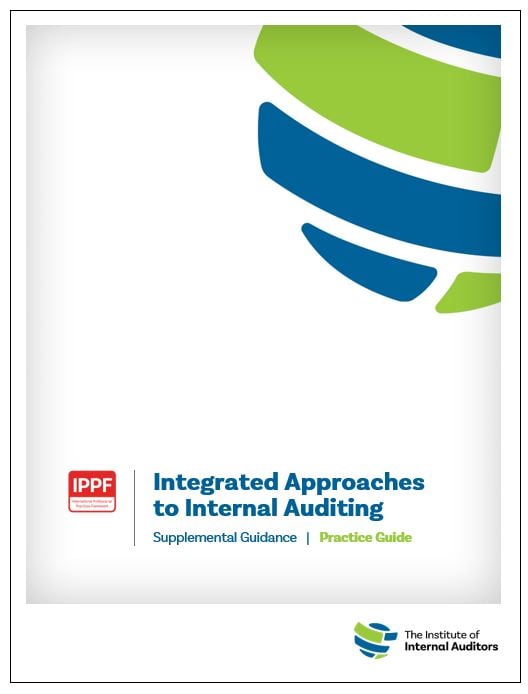 The phrase "integrated auditing" holds little value for internal audit's stakeholders. The key is the approach taken to integration considerations and the flexibility to deliver value based on context and the most important objectives and risks facing an entity, function, or process. To formulate their audit plans, auditors need more flexibility in considering integration options in a systematic way.
Integration considerations should cross all elements of the audit process that may provide beneficial results. Integration options can be broadly considered over four stages of the internal auditing process:
Audit objectives and scope.
Audit techniques and execution.
Resource management and knowledge-sharing.
Reporting and issues/solutions management.
These broader stages are intended to help auditors more systematically consider their integration options and may stimulate more innovative thinking and actions. The guide also features a section devoted to small audit functions. With limited staff and resources, these departments are often challenged to provide adequate risk coverage to their organizations.
This practice guide replaces "Integrated Auditing" released in 2012.
Take a Deeper Dive
Internal auditors need flexibility in their planning to add value and deal with increasingly complex business and industry environments. New ways of driving value and innovation demand more flexible thinking and choices in how internal auditing can be approached and performed.
Join Mike Lynn, CIA, CRMA, CPA, for this webinar to explore how integrated approaches to internal auditing can result in more varied and value-driven outcomes and allow more agile development of objectives, scope, resourcing options, knowledge transfer, audit techniques, issue perspectives, and solutions.