2023-2024 Internal Audit Foundation Board of Trustees
President
Warren W. Stippich, Jr., CIA, CRMA
Grant Thornton – Chicago
Senior Vice President – Strategy
Glenn Ho, CIA, CRMA
MEDICLINIC International
Vice President, Finance & Development
Sarah Fedele, CIA, CRMA
Deloitte & Touche LLP (U.S.)
Vice President, Content
Yulia Gurman, CIA
Packaging Corporation of America
Trustee
Sabramanian Bhaskar
Tata Capital
Trustee
Hossam El Shaffei, CRMA, CCSA
Oversight Consulting & Training (Alrusd Alhadeeth)
Trustee
Reyes Fuentes Ortea, CIA, CRMA, CCSA
INDRA SISTEMAS
Trustee
Shirley Livhuwani Machaba, CRMA, CCSA
PricewaterhouseCoopers – South Africa
Trustee
Raoul Ménès, CIA, CRMA, CCSA
KPMG Canada
Trustee
Nora Kelani, CIA, CRMA
Trust Holdings
CEO/President
Anthony J. Pugliese, CIA
The Institute of Internal Auditors
Global Board Liaison
Hiroshi Naka, CIA
The University of Tokyo
Laura LeBlanc
Staff Liaison
The Institute of Internal Auditors
---
Javier Faleato, CIA, CRMA, CCS – Executive VP, Global Strategy & Affiliate Relations
Javier.Faleato@theiia.org
Javier Faleato, CIA, CRMA, CCS, serves as Executive Vice President of Global Strategy & Affiliate Relations at The Institute of Internal Auditors (IIA). Prior to joining The IIA's global headquarters, Javier was the Chief Executive Officer at IIA Spain.
Javier has over 20 years of experience in internal audit, corporate governance, and risk management. He is skilled in optimizing global member services, improving key stakeholder collaboration, and working with a robust volunteer network. He speaks English, Spanish, and French.
At The IIA, Javier oversees the relationship with the 115 global affiliates, international chapters, and associated organizations, continuously looking for growth and collaboration opportunities. He also leads the development and implementation of the strategic plan of the IIA.
Javier is a well-known international conference speaker and has been an instructor at IIA seminars and international conferences in Spain, Argentina, Ecuador, Panama, Chile, Costa Rica, Uruguay, Paraguay, Peru, Romania, and the Netherlands. He has published several articles in technical magazines, collaborated in the publication of, "Internal auditing fundamentals," and was a member of the Securities and Exchange Commision of Spain, which developed the document, "Internal control over financial reporting for listed companies."
Javier earned a Master's and a Bachelor degree in Business Administration and Marketing from the Universidad Complutense de Madrid as well as Advanced Management Program by IE Business School. He is a Certified Internal Auditor (CIA), holds a Certification in Risk Management Assurance (CRMA), and is Certified in Control Self Assessment (CCSA). He also holds an Internal Control certificate from the Committee of Sponsoring Organizations of the Treadway Commission (COSO). He was a member of the IIA Global Nominations Committee (2019-2020) and International Relations Committee (2013-2016) of the IIA. He was also Chairman of the Board of the technology start up Evicertia (2012-2022).
---
Laura LeBlanc – Senior Director, Internal Audit Foundation & Board of Trustees Staff Liaison
Laura.LeBlanc@theiia.org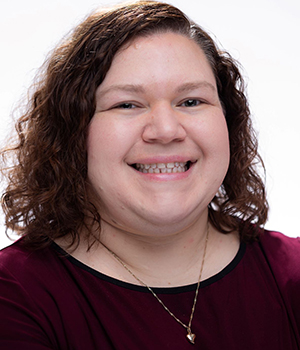 Laura LeBlanc serves as the Senior Director – Internal Audit Foundation at the Institute of Internal Auditors (IIA). Laura joined the IIA in 2021 and leads the day-to-day operations of the Internal Audit Foundation. Responsibilities include foundation governance; fund development; research ideation/scoping; academic relations, awards, and grants; and strategic relationship building. Key areas of focus for research include the internal audit talent pipeline and the impact of emerging technologies and macro trends on the profession.
Before joining the IIA, Laura led product strategy and new product development for management accountants at the Association of International Certified Professional Accountants. She focused on the future of the finance profession and created CPE courses and certificate programs to upskill and reskill accounting and finance professionals. Laura served as the staff development lead for COSO certificate programs on internal control and enterprise risk management.
Laura earned her Bachelor's and Master's degrees in English from North Carolina State University. After living in the Raleigh, NC, area for 20 years, Laura recently relocated with her family to Sanford, FL, where she loves weekend visits to Disney World and volunteering as a co-leader for her daughter's Girl Scout troop.