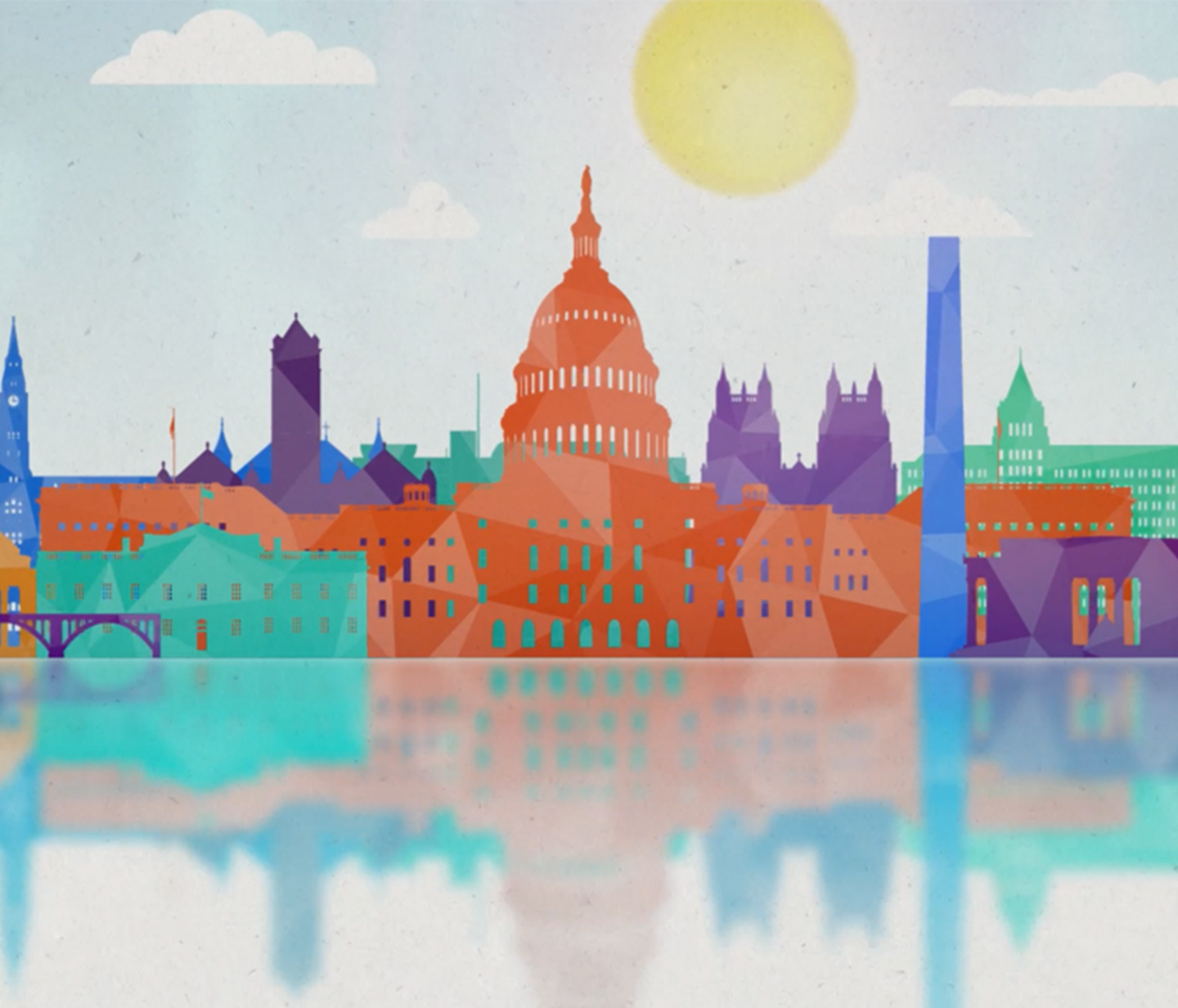 2024 International Conference
Location, Hotel & Travel Information
July 15-17, 2024 | Washington, DC & Virtually
Book Your Hotel
Navigate to the Corresponding Sections Below:
---
Conference Location: Marriott Marquis–Washington, DC
The 2024 International Conference will be held at the Marriott Marquis in Washington, DC. Located in a prime Washington, DC, area near City Center, Marriott Marquis Washington, DC is a stylish hotel on Massachusetts Ave NW steps from Penn Quarter, Mt. Vernon Square and the Metro.
901 Massachusetts Avenue NW
Washington, DC 20001
855-821-4281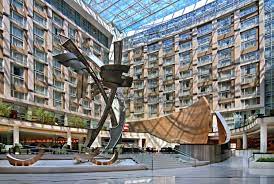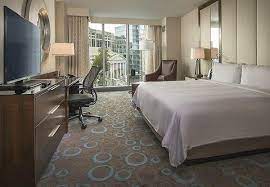 ---
Room Reservations
The IIA has arranged a special room rate of $279 per room, per night for attendees.
Room Rates: $279 plus 14.95% tax (single or double). Availability of this rate outside of the conference rates is subject to availability. 
Room Reservation Cutoff Date: Friday, June 21, 2024
Reservation link: https://book.passkey.com/go/IIAJUL2023

A deposit of the first night's room and estimated taxes will be charged immediately. The first night's room and estimated tax deposit is fully refundable provided a timely notice of cancellation is received at least 72 hours prior to your arrival date. Otherwise, cancellations or no-shows will result in a forfeiture of this deposit.

You have the option to change your checkout date at any time prior to check-in or at check-in without being charged an early departure assessment. However, in the event you decide to checkout prior to your confirmed departure date, you will be charged an early departure assessment in the amount equal to the applicable rate and taxes you were quoted for the night you are departing.  
---
Airports & Transportation
There are three international airports that service the Washington, DC area.
2401 Smith Boulevard
Arlington, VA 22202

The Ronald Reagan Washington National Airport is located just across the Potomac River from downtown Washington, D.C., in Arlington, Virginia. It is the closest to the conference hotel, approximately 5 miles/8 kilometers from Marriott Marquis – Washington, DC

1 Saarinen Circle
Dulles, VA 20166

Washington Dulles International Airport is located in Dulles, Virginia, in the western part of the Washington, D.C. metropolitan area. It is approximately 27 miles/43.5 kilometers from Marriott Marquis – Washington, DC

Baltimore, MD 21240

BWI Airport is located in Linthicum, Maryland, which is just south of Baltimore and approximately 30 miles/48 kilometers north of Washington, D.C. It is approximately 31 miles/50 kilometers from Marriott Marquis – Washington, DC
---
International Travel and Visa Requirements
If you are traveling from outside the United States, it's a good idea to start planning your visa now, as waiting periods for visas can take a lengthy period of time. We recommend you start the application process as soon as possible.
Here are some links to help with your planning and preparation:
WHAT YOU NEED TO KNOW| REQUEST A LETTER
---
Area Attractions
Washington, DC offers a wealth of attractions and activities for visitors to enjoy in their free time while attending a conference. With its rich blend of history, culture, and entertainment that caters to a wide range of interests, there really is something for everyone. Here are some recommendations you may wish to explore as you take in the city:
The National Mall is home to iconic memorials such as the Lincoln Memorial, Washington Monument, and World War II Memorial. A stroll along the Mall is a must, especially in the evening when the monuments are beautifully illuminated. Learn more

The Smithsonian Institution operates numerous museums, many of which are free to enter. Suggest visiting the National Air and Space Museum, National Museum of American History, National Museum of Natural History, and more. Learn More

Take a guided tour of the U.S. Capitol Building and explore the historic neighborhood of Capitol Hill with its charming streets, shops, and restaurants. Located approximately 1.5 miles/2.4 kilometers from the Marriott Marquis.

Public tour requests are scheduled through your Member of Congress and their Congressional Tour Coordinator. You can visit the White House Visitor Center and take photos from outside the gates with no reservation needed! Learn More

Tour the impressive Thomas Jefferson Building, which houses the Library of Congress, and admire its stunning architecture and exhibits. Learn More

Explore the collections of European and American art, including works by renowned artists, at the National Gallery of Art. Learn More

This powerful museum provides a moving and educational experience about the Holocaust's history and its impact. Learn More

Stroll through the historic neighborhood of Georgetown, known for its charming streets, boutique shops, and waterfront dining options. Located approximately 1.5 miles/2.4 kilometers from the Marriott Marquis.

Visit the Smithsonian's National Zoo, home to pandas, lions, and a variety of other animals, and enjoy a day of wildlife viewing. Learn More

Explore the revitalized waterfront area known as The Wharf, where you can dine, shop, take boat tours, and enjoy live entertainment. Located approximately 1.5 miles/2.4 kilometers from the Marriott Marquis.