Podcasts & Video from The IIA
Enjoy these member-exclusive versions of The IIA's podcast series.
Information and Insights: Conversation and Practical Knowledge from The IIA
Listen to news updates, interviews and opinions from experts across every aspect of internal audit. Episodes posted here feature content exclusively available to IIA members.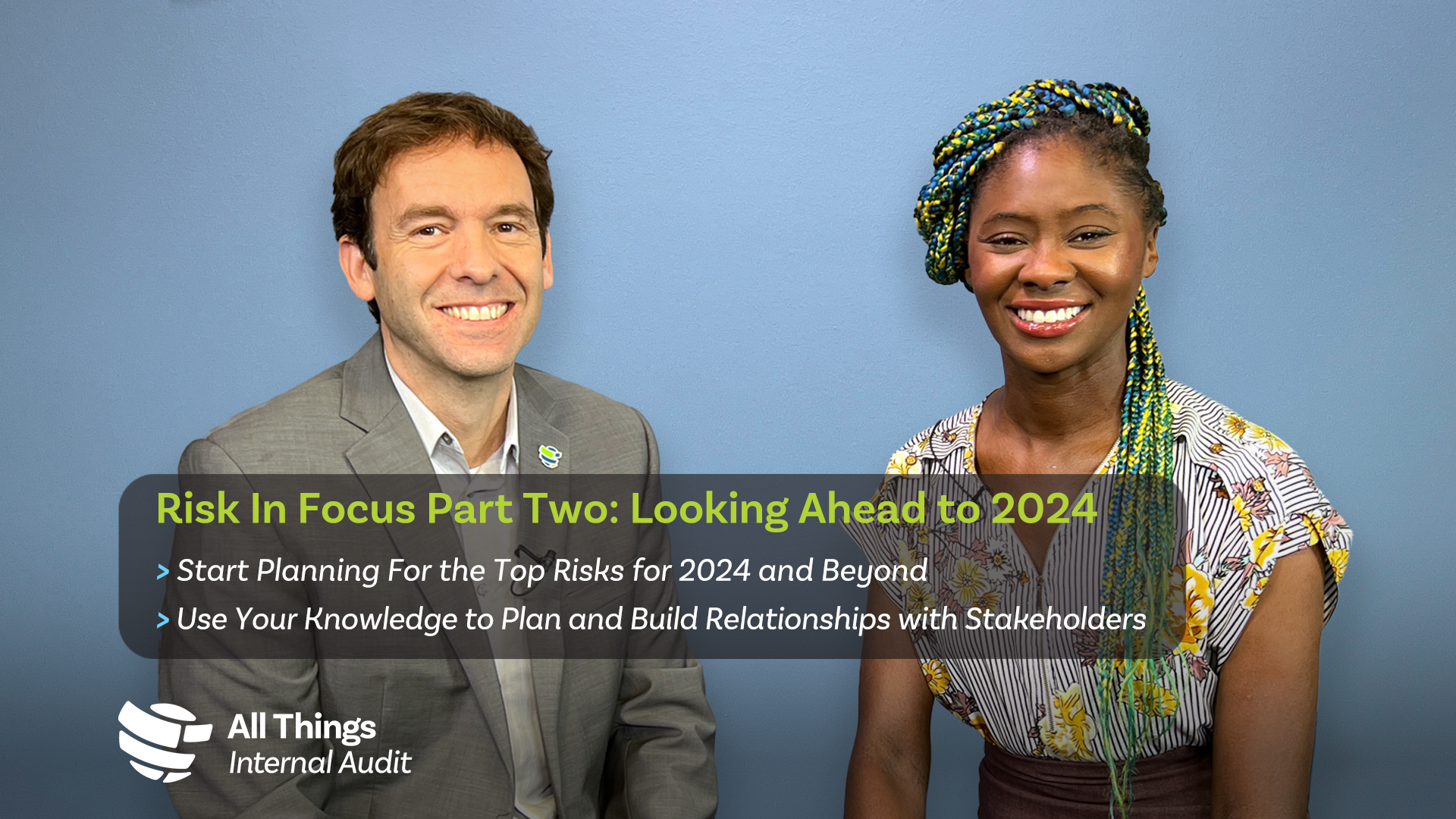 All Things Internal Audit - Risk In Focus Part Two: Looking Ahead to 2024
In this episode we'll discuss how internal auditors can leverage that information for planning and strengthening relationships with stakeholders.
Listen Now