Format: Online
Sponsored By:

NOTE: Your registration confirmation email will come from The IIA. All subsequent emails containing log-in access will come from the webinar presentation provider: do_not_reply@on24event.com. You may want to add this address to your system's "safe" list. Otherwise, it may go to a spam folder. Two log-in/access emails are sent: 1 day prior and 2 hours prior to the start of the webinar.
Last year, Crowe presented a powerful call-to-action for internal auditors, stating: "The future of internal audit is not machines or tech. It's people." The response was overwhelming, as auditors began to position themselves as human-centered business advocates within their organizations.
In this webinar, Crowe will explore the powerful ways you can leverage data and technology to increase your value even further. What if you could deliver the same – or greater – risk coverage while realizing up to 20% operating cost savings? How do you apply new technologies like AI to your day-to-day without increasing risk? And how will data and technology elevate the human experience for all?
Join this webinar to gain a clear picture on how to become an internal auditor of the future.
DATE: October 24, 2023
TIME: 2:00 PM-3:00 PM ET
Member Price: $0
Non Member Price: $59
Registration closes at 11:59 PM ET on October 23, 2023.
Keep scrolling to register.
---
SPEAKERS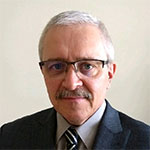 Tim A Bruhn, CPA, CIA, CISA
Healthcare Senior Manager, Consulting Practice, Crowe LLP
Tim Bruhn is a Healthcare Senior Manager within the Crowe Healthcare Risk Management Consulting Practice. Tim leads the healthcare internal audit Data Analytics and Audit Accelerator Design teams in their efforts to elevate our audit processes to a data-first model. He has over 30 years of in-depth internal audit and consulting experience, focusing on leveraging data analytics and automation to maximize audit effectiveness and value.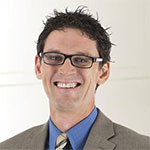 Bart Cross
Healthcare Managing Director, Senior Business Analyst; Consulting Practice, Crowe LLP
Bart Cross is a Healthcare Managing Director within the Crowe Healthcare Risk Management Consulting Practice. He currently leads the development and delivery of healthcare internal audit technology and software systems. Mr. Cross leads development teams in the implementation of Audivate, a suite of service delivery tools specifically. Bart has over 25 years of experience providing large-scale technology solutions to healthcare and reinsurance agencies.