Format: Online
Thanks to an ever-increasing global connectivity and rising usage of cloud services and IoT devices, cybercrimes have skyrocketed massively over the past decade. Every new of digital data and connected system represents a point of vulnerability cybercriminals can target. Nothing is off limits. Organizations can no longer rely on simplistic firewalls and antivirus software to protect their data - they must create a robust cybersecurity ecosystem.
The CAE — as the leader of the internal audit activity— is positioned as a trusted advisor to top leadership and the board and must challenge themselves to stay current regarding the ever-changing landscape of cybersecurity.
Join your fellow CAE peers in this unique, continuous learning online program, customized to your cohort of participants. We will use foundational learning time to level-set all participants understanding of the greatest, and most common, cybersecurity threats impacting the audit executive and identify what the greatest challenges, and therefore opportunities a facing the cohort. Post foundational learning, engage with your peers for two hours a month to dive deep into the cyber challenges facing today's CAE.
This is a cohorted, continuously-learning experience over a 6-month timeframe.
Continuous Learning Program Overview
Program Month 1- Foundational Learning Session (8CPE).
Program Months 2-5 (8 CPE) - Continuous Learning via LMS, including:

Peer Discussion Boards.
LIVE "Hot Topic" Facilitator Led Webinar Sessions.

Program Month 6 - Case Study Presentations (8 CPE).
2023 Session Dates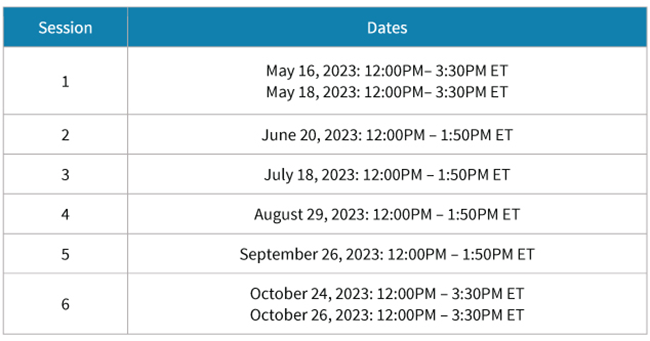 Keep scrolling to register.